Have you been searching for a way to make easy removable drawer liners? Then, today is your lucky day.
If you ever tried to line a drawer the regular way with adhesive paper, you know it's a big pain in the you-know-what. Don't even get me started on removing it! Some things manage to be a headache coming and going!
Still, lining drawers is a great way to give your kitchen, bathroom, or dresser drawers a fresh new look. Lined drawers, will also make cleaning easier, and save the bottoms of your drawers from wear and tear.
Right now we are spending more time at home, so why not take advantage and get a little more organized and make some useful updates?
I love this project because it's super easy and won't break the bank. That's a tremendous plus any time, but even more so right now. It's also very renter-friendly.
When I tried to find a better way to line my drawers, I kept coming across the same old thing. Liners that are applied directly to the bottom of the drawer and "best ways to apply them". But to be honest, I had absolutely no desire to deal with trying to wrestle sticky paper to get it to fit smoothly. What a pain!
I knew there had to be a better way to line drawers without the headaches of making them fit right. The solution is actually so simple, you won't believe it!
And it uses adhesive shelf liner. It's also a great way to create something practical from leftover removable wall paper! I can't wait to show you my way to use it that does not require getting into a wrestling match with it!
Want to know the simple solution? Stay tuned.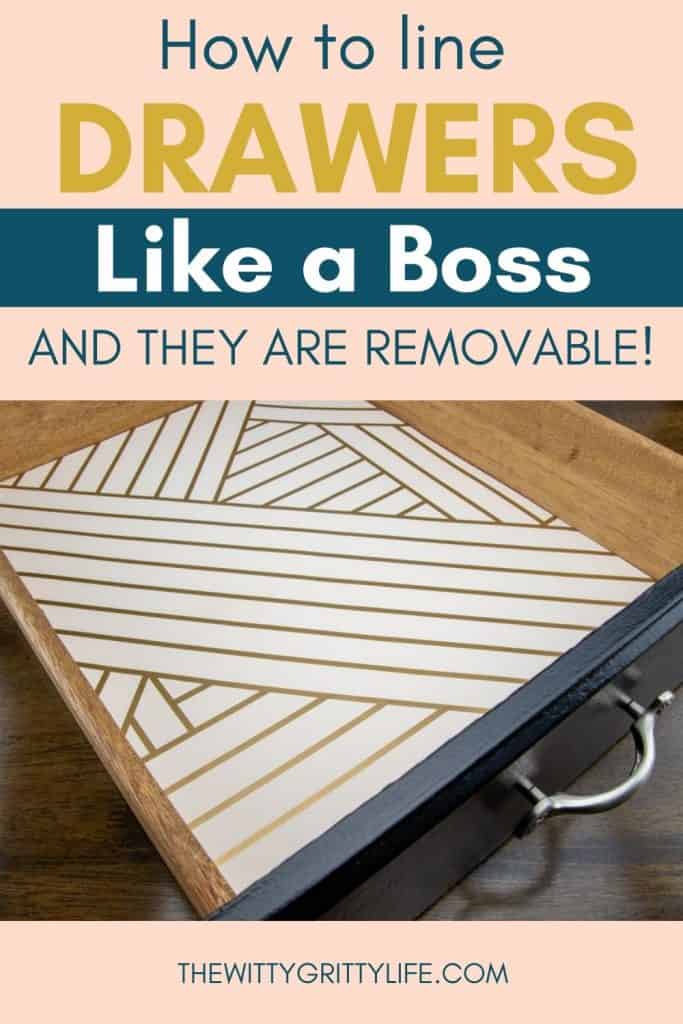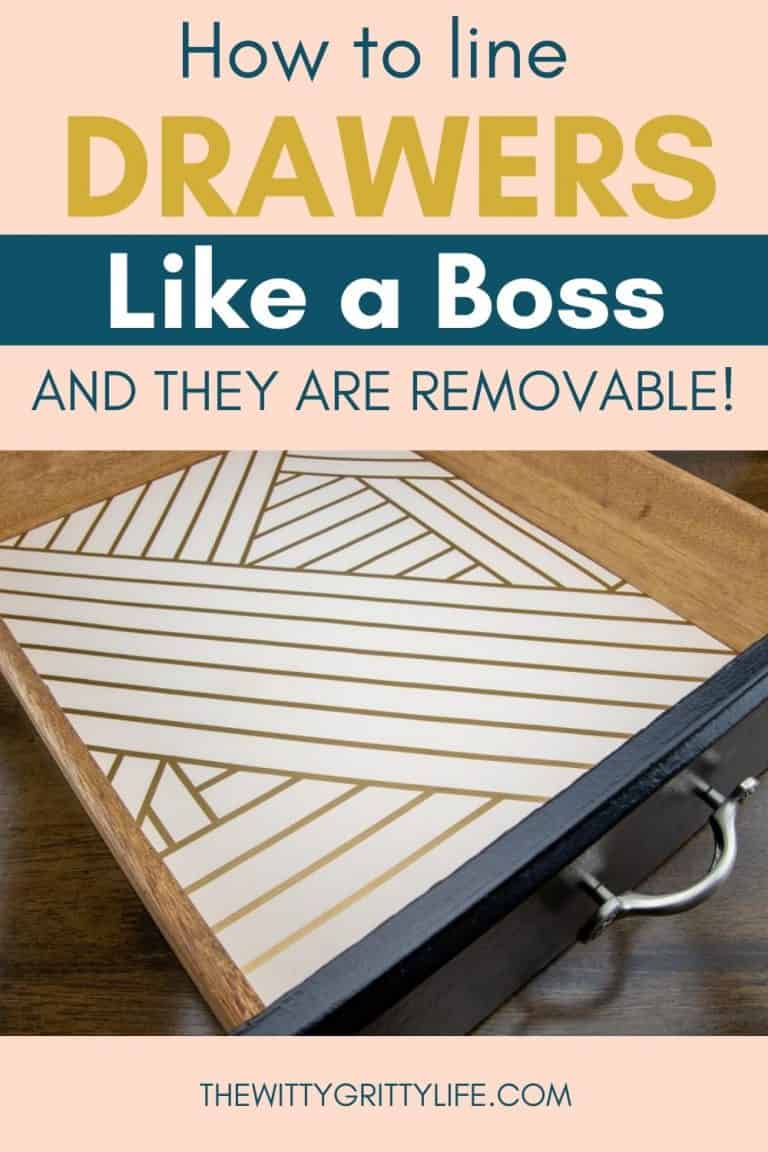 Before I go on I have to tell you about my FREE Resource Library. If you like creative projects and a bargain, you will love it. It is filled with an ever-growing number of free printables created just for you. Just sign up here and your password is on its way to your inbox!
This post contains affiliate links. That means if you make a purchase through one of those links, I may earn a small commission at absolutely no extra cost to you. You can read my entire affiliate link policy here.
What You Need to Make Removable Drawer Liners
MATERIALS AND TOOLS FOR LINERS
Adhesive shelf liner or removable wallpaper
Poster board (the regular cardboard type)
Scissors
Measuring tape
Dough scraper or old credit card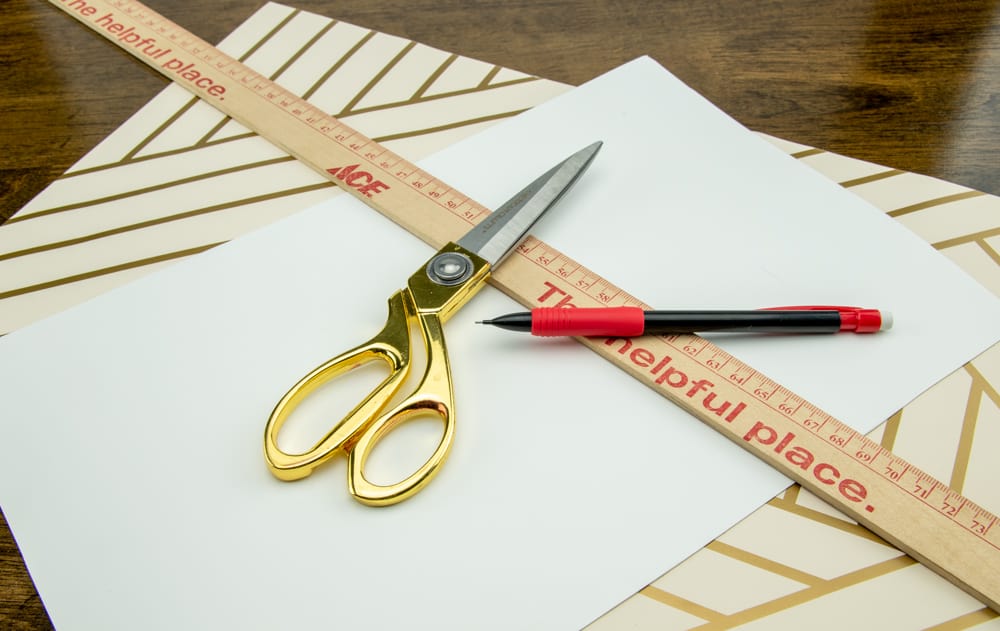 MEASURING YOUR DRAWERS FOR PROPER FIT
Measure the inside of the drawer to be lined to determine the proper size for the drawer liner.
For proper fit, the final measurements need to be about ⅛ of an inch (0.3 cm) less all around than the actual drawer size.
This allows for easy placement and removal of the finished liner.
How to Make Removable Drawer Liners
Once you have the measurement for the drawer to be lined, cut the poster board to the proper size. To make sure the liner will fit well, double-check by placing the poster board once it is cut to size.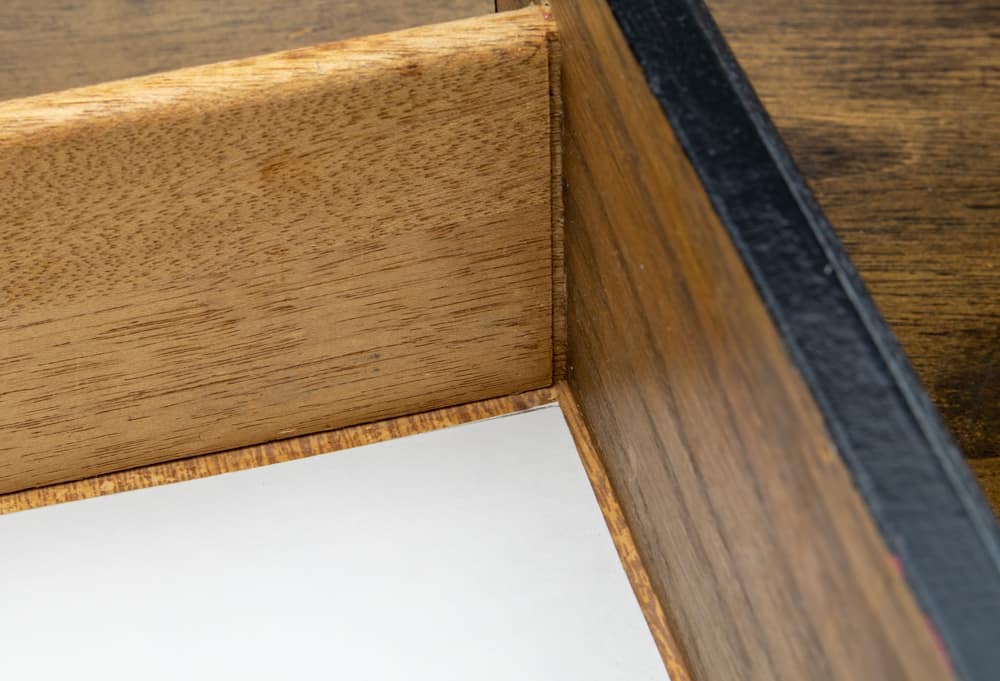 If the poster board is snug, trim a little more. The board needs to have a little bit of room to move.
Then cut the adhesive liner paper so that it is about an inch (2.5 -3 cm) wider on all sides.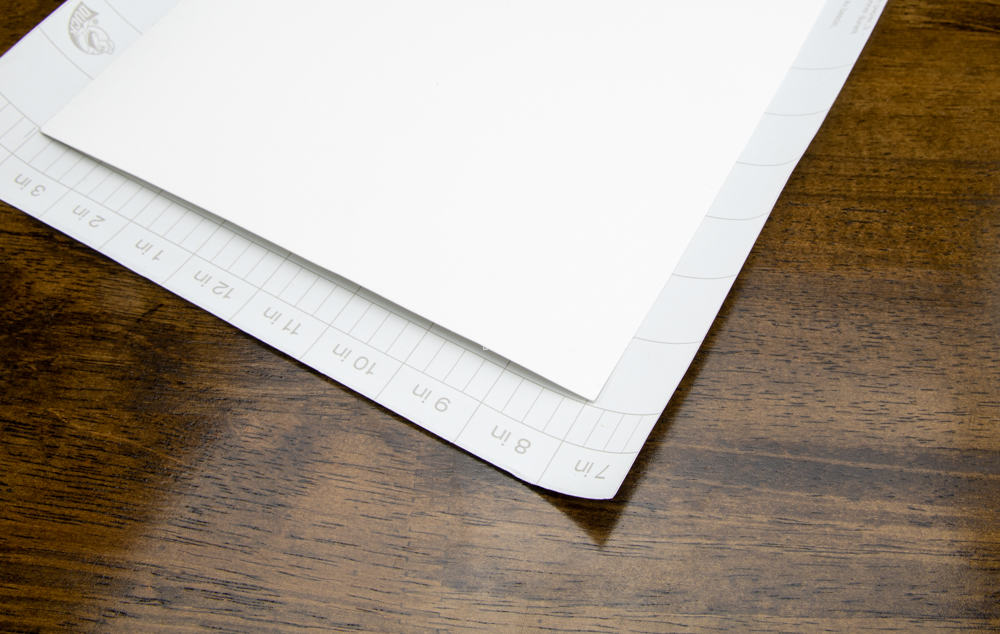 With the adhesive paper facing sticky side up, peel off the protective layer.
Place the poster board just above and gently drop onto the adhesive side.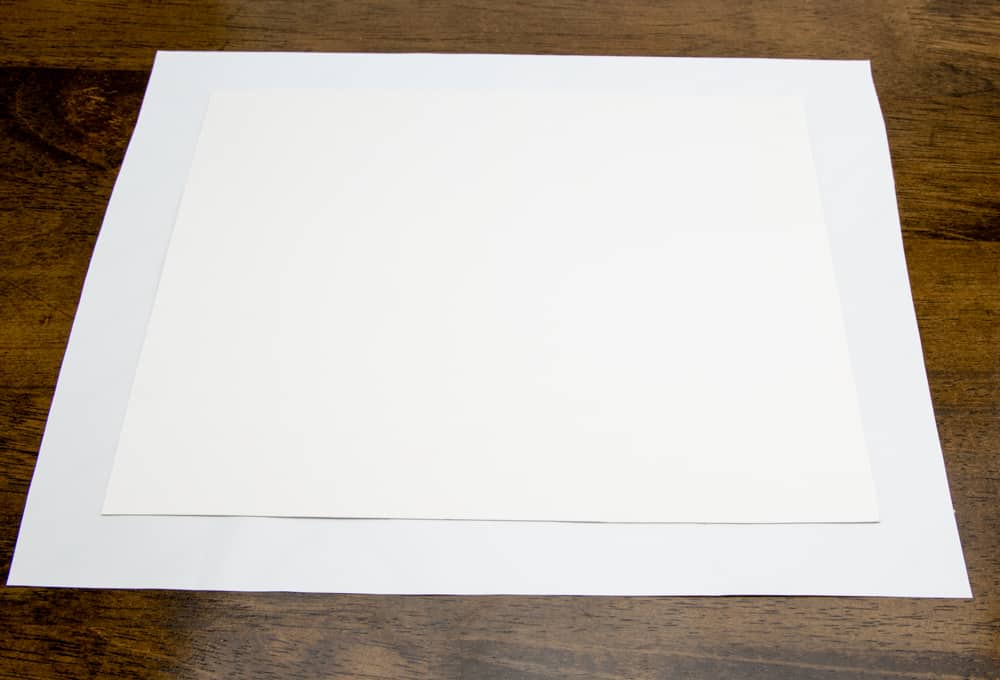 Trim each corner at an angle like this: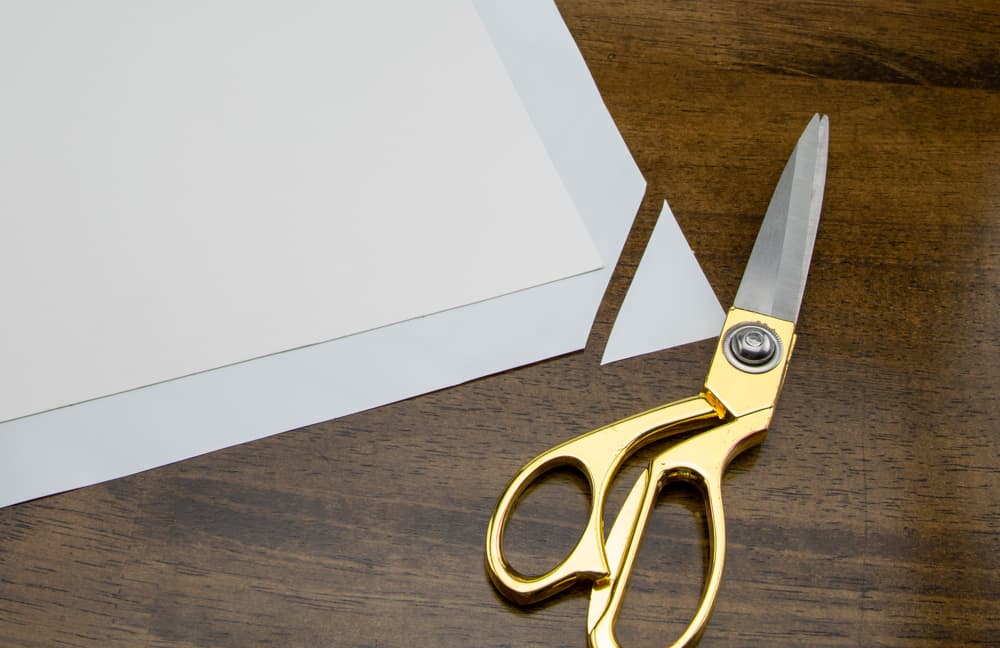 Then fold in each side and smooth so it is well adhered to the back of the liner.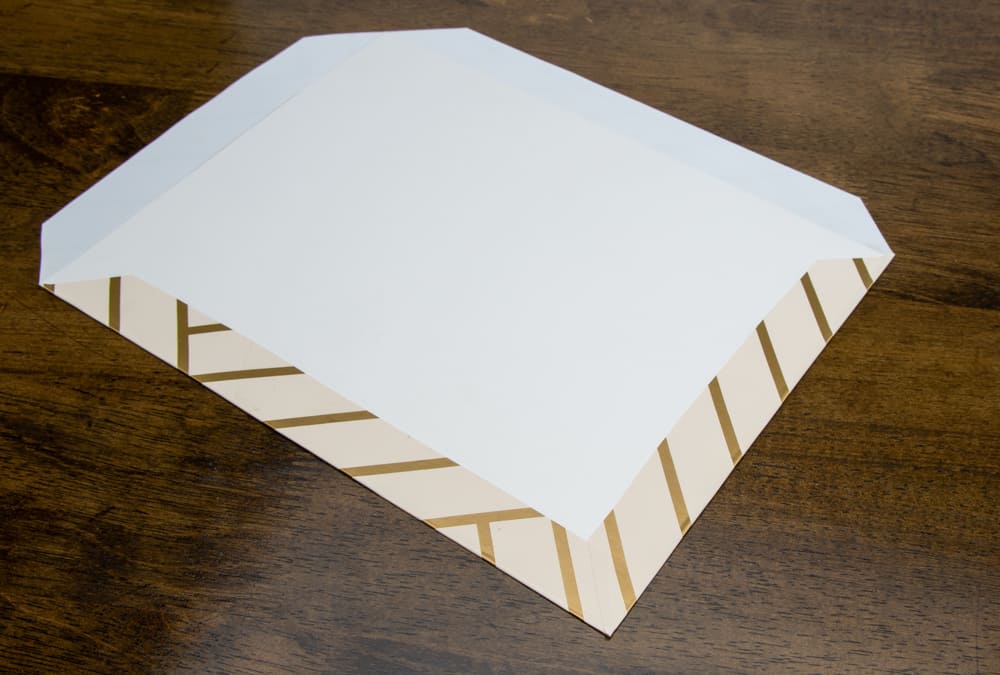 Once you have folded in all four sides, flip over the liner and check for any bubbles. In my experience there usually won't be any big bubbles with this method. Smooth out any bubbles with the plastic dough scraper or an old credit card.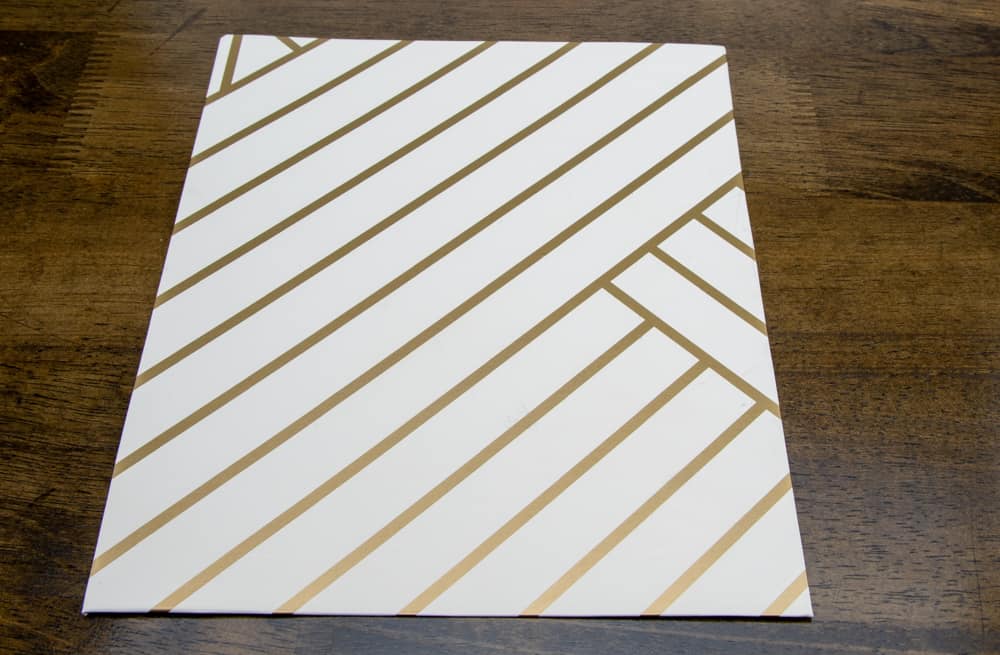 Your drawer liner is done! Yep. It really is that easy. And it looks amazing!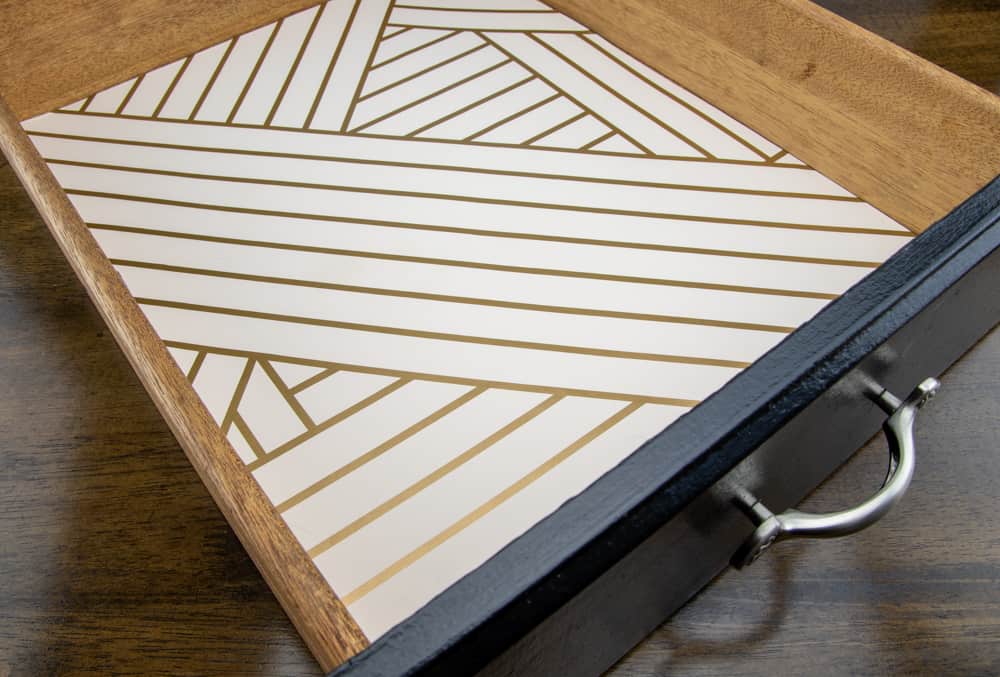 Now, how easy was that? Sometimes the best solutions are also the simplest ones, don't you agree? Here is a before and after shot: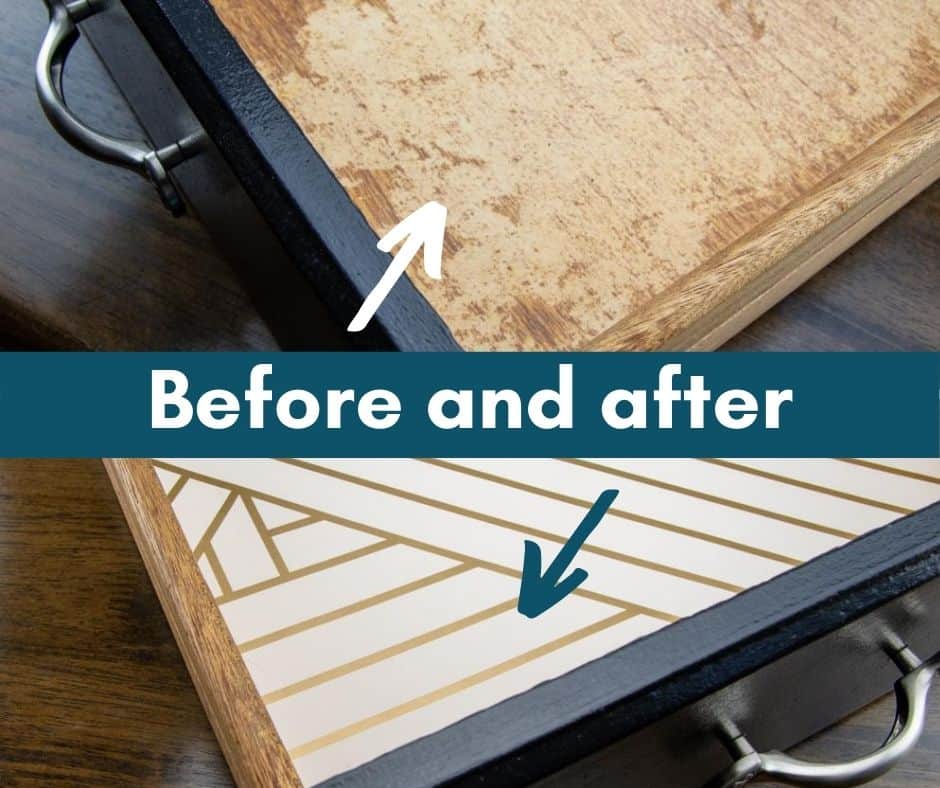 Much better, don't you think? Which drawer would you rather open? I thought so.
The paper I used here is adhesive wallpaper that was leftover from another project and I love the contrast with the black drawer front. Here is a very similar pattern.
Additional Tips:
If you have several drawers that are the same size, you only need to measure once. Just do a "dry fit" check with each piece of posterboard once it is cut.
You can use this same method to create liners for the refrigerator. To make a completely wipeable liner, cut a second piece of adhesive paper for the back of the liner.
To use this method with wrapping paper, spray the front of the liner board and the back of the paper with spray adhesive.
The same principle works well for liners for the back of cabinets and bookshelves. To do this simply replace the thinner poster board with rigid foam core board.
Easy removable drawer liners are great for many different applications. They are a quick and practical way to protect the bottoms of drawers from wear and tear while giving your drawers a new and updated look.
Related Articles