Isn't it amazing how quickly this week flew by? Well, it did for me! I have been super busy with all kinds of projects that have been waiting to be taken care of for some time. #nomoreprocrastinating
Still, I wanted to stop in today to start a new series for you. You see, I run across various items, tools, decor ideas, books, shows, etc. all the time that I can't wait to tell you about.
Often it doesn't make sense to write a whole blown-out blog post about just one thing, so many of these ideas and subjects fall by the wayside, which is a shame! That's when the idea began percolating about starting a series for you and just like that "Five Fabulous Friday Finds" was born.
I can't take credit for all the great ideas, though! My readers are a pretty darn creative and practical bunch. They never cease to amaze me! Keep it coming, my friends!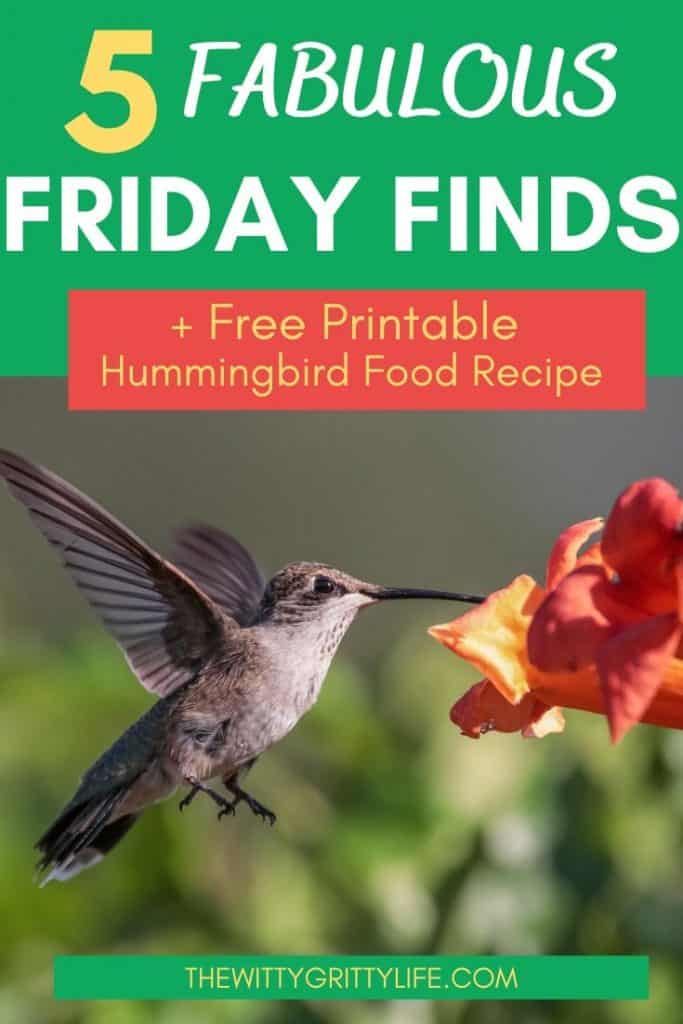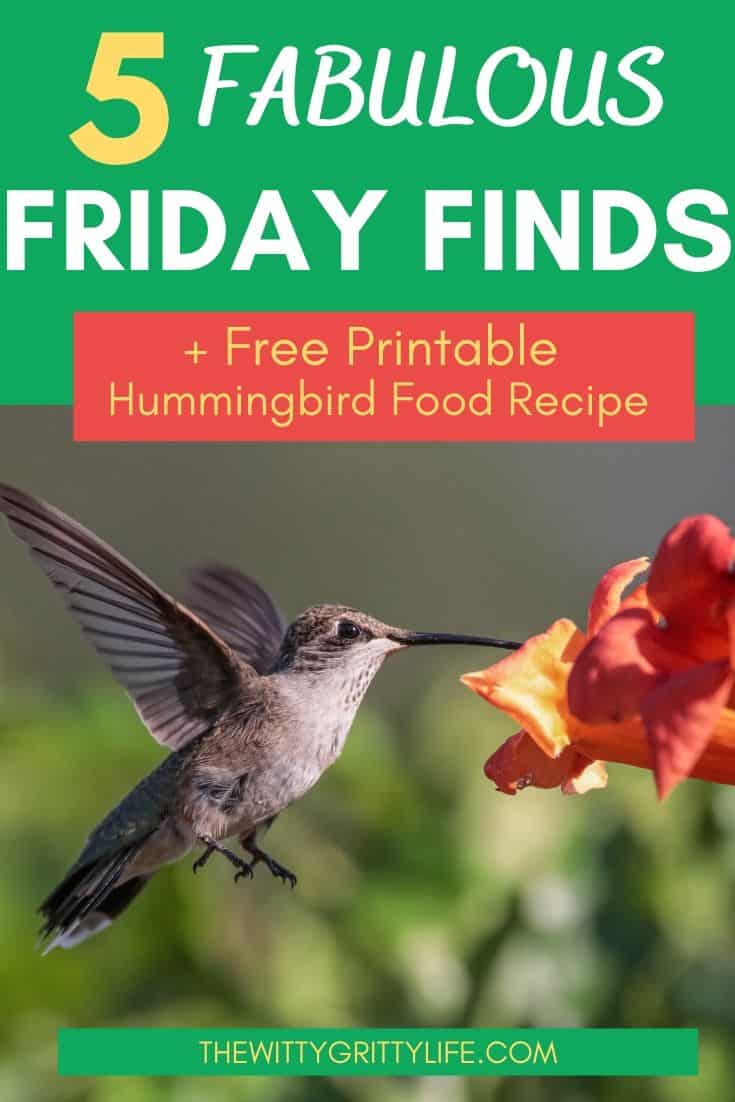 * This post contains affiliate links. If you make a purchase by clicking on an affiliate link, I may earn a small commission at absolutely no additional cost to you. You can view my complete affiliate link policy HERE.
Let's dive right in, shall we?
Here are this week's fabulous finds!
Battery operated lights
While the weather may be gorgeous outside my window right now, thunderstorms can pop up quickly. And one of least favorite things about those sudden storms are the power outages that often accompany them. Sure, they can really happen at any time of year, but one thing is for sure, they are super inconvenient. One of the most annoying aspects of a power outage is having to hunt for candles or flashlights in the dark. You meant to be prepared for the next time but forgot about it just as soon as the lights came back on. Am I right? I finally got fed up one day and decided to do something abou
t it once and for all. None of our bathrooms has a window and is essentially pitch black dark even on the sunniest of days. That makes proper emergency lighting even more important.
Thankfully there are a number of surprisingly affordable, battery-operated lights available that are sure to fit anywhere you could use a little extra help illuminating. There are run of the mill puck lights which will easily fit into even a tight spot or their fancier cousins, the remote-controlled puck light set. Or how about these cute lights that look like fancy light switches, but require no wiring whatsoever. Dollar stores or Harbor Freight sell them for a song and they are surprisingly bright and long-lasting. They are perfect for any closet that could use a little more light and would work great in your camping trailer as well.
To make sure we always have lights available even if the power goes out, we took the extra step of installing them under each medicine cabinet in each of the bathrooms as well as over the kitchen sink. Yes, in addition to the hardwired lights that are already there. To make them essentially invisible when they are not in use in a place like the kitchen, install them at the front of the cabinet. Make sure your battery powered lights are ready to use whenever the need arises by checking the batteries at the same time you are checking your smoke alarms. No more fumbling for candles and matches in the dark!
For more detailed information about preparing your home and family for a natural disaster be sure to check out my emergency preparedness post.
Spray Paint trigger adapter
I love to transform all kinds of items with one of my beloved DIY staples: spray paint. Just check out how easy it is to breathe new life into a plain Ikea table! One thing I don't care for so much these days is how much pushing that tiny little button hurts my hands. Some spray paint brands are offering new trigger designs, but not the one who makes my absolute favorite gold spray paint. As I am writing this I am recuperating from a couple of days of spray painting with an index finger with a middle joint that is essentially destroyed and needs to be surgically repaired after years of wear and tear. Don't be me. I never thought anything like this would happen and never gave taking good care of my most important tools, my hands, all that much thought. Until now, that is and now is basically too late for my poor paws. Lesson learned the hard way…
Do yourself a solid and invest in tools that save your precious hands long before it's too late. With the pain I am going through today, after pushing that little red button on the spray paint can much too long, you can be sure I will be investing in one or five of these handy spray can adapters. Such a small price to pay for healthy hands. And I'll try not to get too down on myself for not doing it sooner.
Hummingbirds
What is not to love about those uber-cute and amazingly stealth little creatures. Sorry, my European friends – at least you have those really big and cool looking hummingbird size moths! I always know that Summer is here to stay when they begin making appearances at our living room window wondering when I might be so kind as to hang up my feeder. Hummingbirds depend on finding a never-ending supply of food due to their high rate of metabolism. In essence, they burn calories almost as quickly as they ingest them. If only, right? If you are interested in attracting these magical little creatures to your garden, it couldn't be easier. A proper feeder, the right location away from pets and kids playing, and a steady supply of food is really all you need.
Because it is so easy to make, I included a useful printable with the hummingbird food recipe and other tips for you in the Free Resource Library so you can keep it handy all the time. Just sign up here and the super-secret password is on its way!

When it comes to hummingbird feeders, the options are seemingly endless. Through the years I have tried a great many of them, but to be honest, I haven't had a whole lot of luck when it comes to both durability and ease of cleaning. This is evidenced by the slew of old ones waiting to go to the big hummingbird feeder heaven in the near future.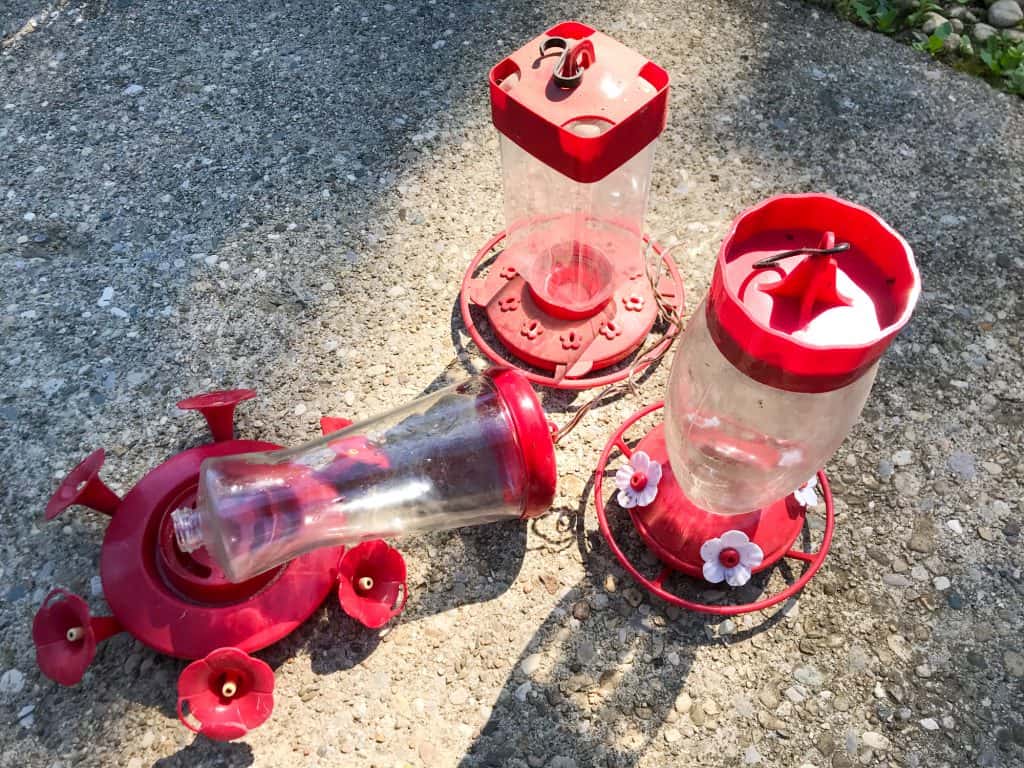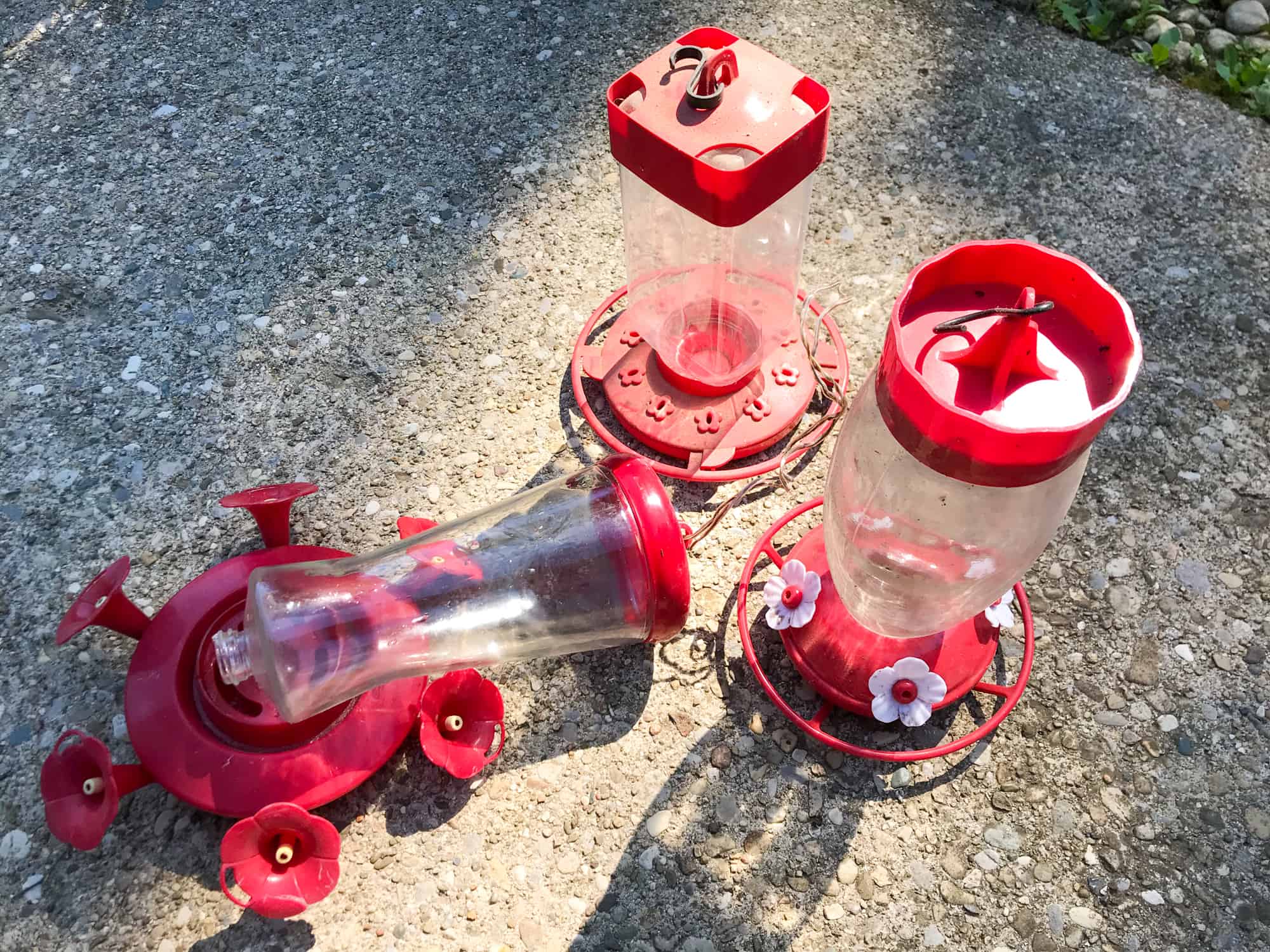 What is important when looking for a feeder that will stand the test of time? First and foremost the ease of cleaning. For this reason, be sure to steer clear of any feeder that is made from all plastic. I have also found cheap feeders made from plastic to be much more prone to leaking, which attracts ants in droves and just plain defeats the purpose. Glass can be sanitized in boiling water to keep our small feathered friends safe. But as you can see from the feeder that is on its side, getting to the inside of the bottle is nearly impossible. The small bottleneck diameter also makes this one very difficult to thread onto its base. Don't even get me started on trying to fill this thing! It also lacked a proper way to hang it. So after trying the more basic feeders, you see above, I was happy to find the one I am using now: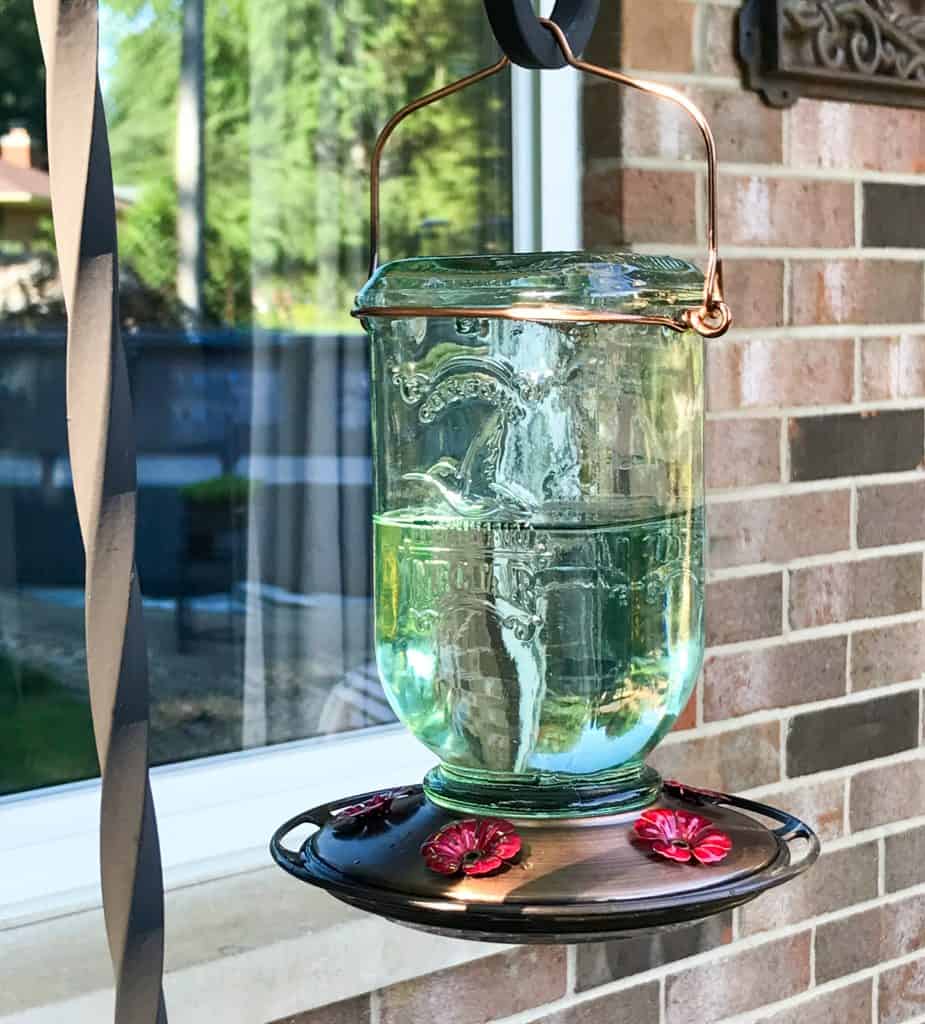 This beauty checks all the boxes for me: A glass container that has a much wider mouth than traditional feeders, a sturdy metal top, and best of all, only three parts total. The flat top makes it easy to fill, no funnel needed and it has a solid hook that ensures the feeder won't unexpectedly drop to the ground. I have to say that this is hands down my most favorite feeder I have owned. Of course, the best feeder is no good if the hummingbirds don't love it as well and I am happy to report that they do. If you are in the market for a hummingbird feeder or two, you can't go wrong with this one! You can find it here.
The book you didn't know you needed
Well, I didn't think I did, or more accurately that it wouldn't make a difference in my life, but it really has. Atomic Habits by James Clear. Granted, this is not something new but was for me. You see, I kind of resisted reading this book for fear that it might a) tell me something I didn't want to hear b) not have any new useful information in it. I am not ashamed to admit that I was wrong on both counts. After accumulating some bad habits and struggling with not only planning but then following the plans I made, this book is setting me on the right path. There is no easy fix when you are organizationally challenged. The sad? empowering? fact is that you are the only one who can really make it better. If you are the kind of person who wants to change some habits AND needs to know the science behind doing that while not being bored to death, Atomic Habits is your read. One of the things I appreciate so much about this book is that James lays it out for you in simple terms with concrete examples, gives you a strategy and a plan you can actually incorporate into your own life. Everything he proposes to get you on track is 100% doable and I am happy to report I have already made some good progress conquering roadblocks that have held me back for some time. This is not an overnight process, but once you apply his methods and begin to see even marginal success, you will be hooked and willing to challenge yourself more. If you have read this book, I would absolutely love to hear your take on it!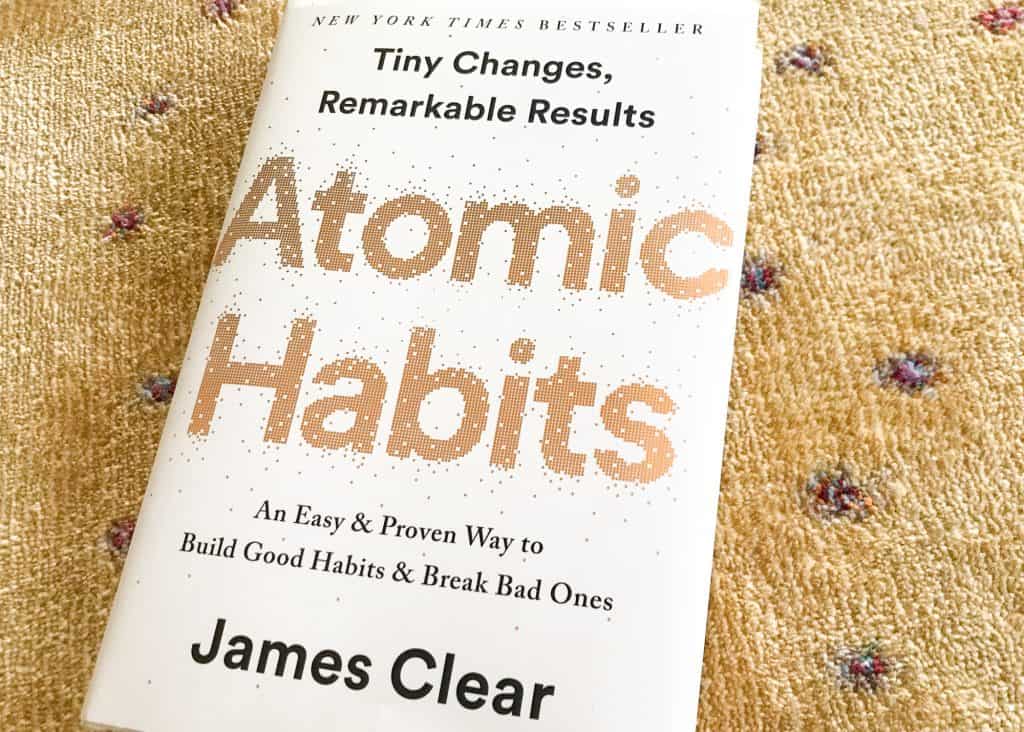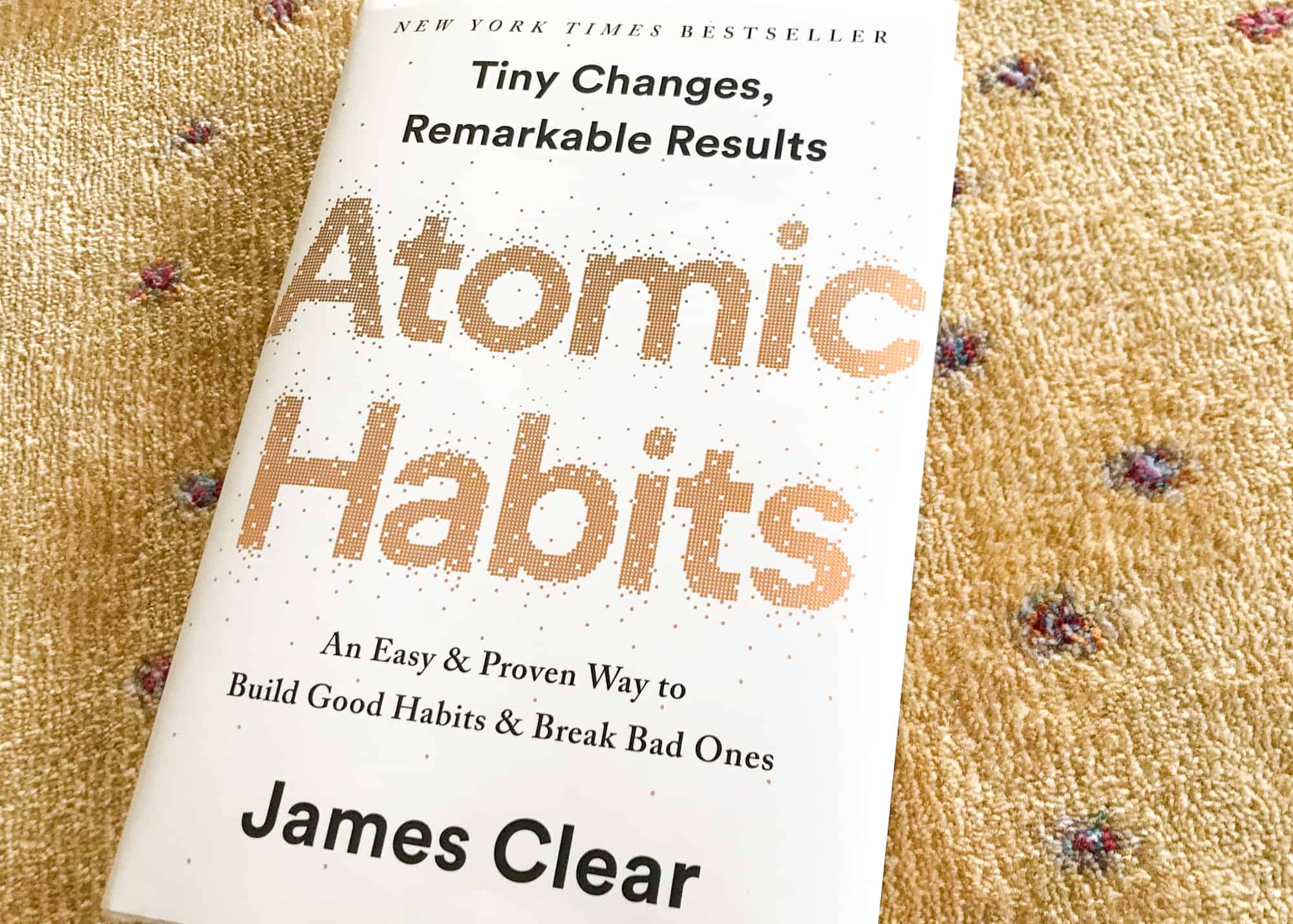 Two favorite shows that made me smile
Sure, I said five things, but I couldn't decide which one of these two shows to pick, so I decided this would be a tie and feature them both. Like all good things, they revolve around food. I know, there are so many cooking and food shows these days, some better than others. These two stand out for the sheer positive energy they project. I stumbled over the first show quite a while ago, strictly because I was at a loss at what to watch and intrigued by the title. "Somebody feed Phil" (Netflix) just sucks you in. The notion of someone traveling all over the world eating his way through one country after another is not new. What is new, however, is the at times cheesy and definitely childlike enthusiasm Phil displays throughout his journeys. He is just genuinely happy all the time. And for someone like me, who has struggled with depression most of her adult life Phil's level of happiness is kind of addictive. He even video calls his aging Dad in each episode to let him know what he's been up to! Do yourself a favor and check it out.
The second show features Nadiya, a happy cheery Brit. She had me at her accent and then impressed with some pretty unique and undoubtedly yummy recipes. Her gorgeous kitchen alone is worth watching! She is not afraid of using shortcuts in her time-saving approach to cooking. I mean pancake batter baked in a sheet pan topped with peanut butter and jelly, anyone? Her straight forward recipes are geared towards busy adults who would normally resort to processed or fast food. I have been kind of stuck in a food rut myself lately, watching her innovative approach to real food is inspiring me to get back in the kitchen and make some edible magic happen! You can catch "Nadiya's Time to Eat" on Netflix. I promise you, even if you aren't much of a cook and just want to be entertained you will love her contagious and happy vibe.
Thanks for sticking with to the end of this post. Please let me know what you think about this week's favorites and be sure to stop by the TWGL Facebook group. If you are curious about upcoming projects, you can get a glimpse and progress shots on Instagram, so if that is your thing, be sure to follow me there.
I wish you a happy weekend during these challenging times. Deep down inside I know we can get t1hrough all of what is happening in the world right now and come out better in the end!
Love,