Hi there! I have been busy wrapping up my bedroom project. Last week was taken up by painting, which involved a huge color change. I cannot wait to show you the finished project soon, but until then, I thought I'd share my painting tips and tricks with you.
Of the many different projects you can tackle in your home, paint is one of the easiest. That is, if you know how to approach it right from beginning to end. Spring is a popular time to  freshen rooms with a fresh coat of paint, so I thought it would be useful to describe my painting process.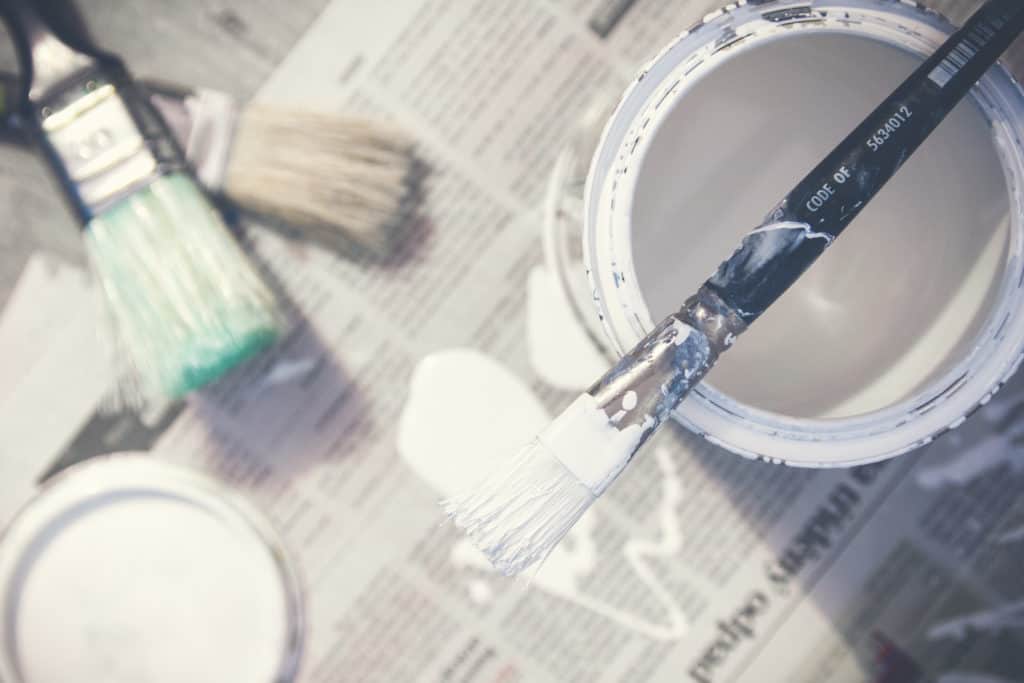 Over the years, I have painted pretty much every room in our house, some more than twice. Through those paint projects I have made my share of mistakes. Those mistakes have taught me a few tricks I would like to share with you to help make your next paint project a success you can be proud of for years to come.
To spare you a super long winded post, I decided to break this up into three parts. So welcome to part one!
The main goal of this series is to show you the process to make your next paint project as easy and painless as possible. I am not a professional. All of what I am writing here comes from personal experience over 30+ years of painting interior rooms. The end result I am always aiming for is a room that looks like it's brand new. Follow these steps and you, too can be a good painter!
Today I will focus on planning, materials and paint to get you well on your way. In order to make it as easy for you as possible, I've broken each step down, so you can follow along with your own project.
Before you proceed with your project, it is very important to note that homes built before 1978 likely contain lead paint. Lead paint is toxic and requires special handling and considerations. Be sure to check for lead paint before beginning any painting project. Ask your local paint specialist how to detect and handle lead painted walls.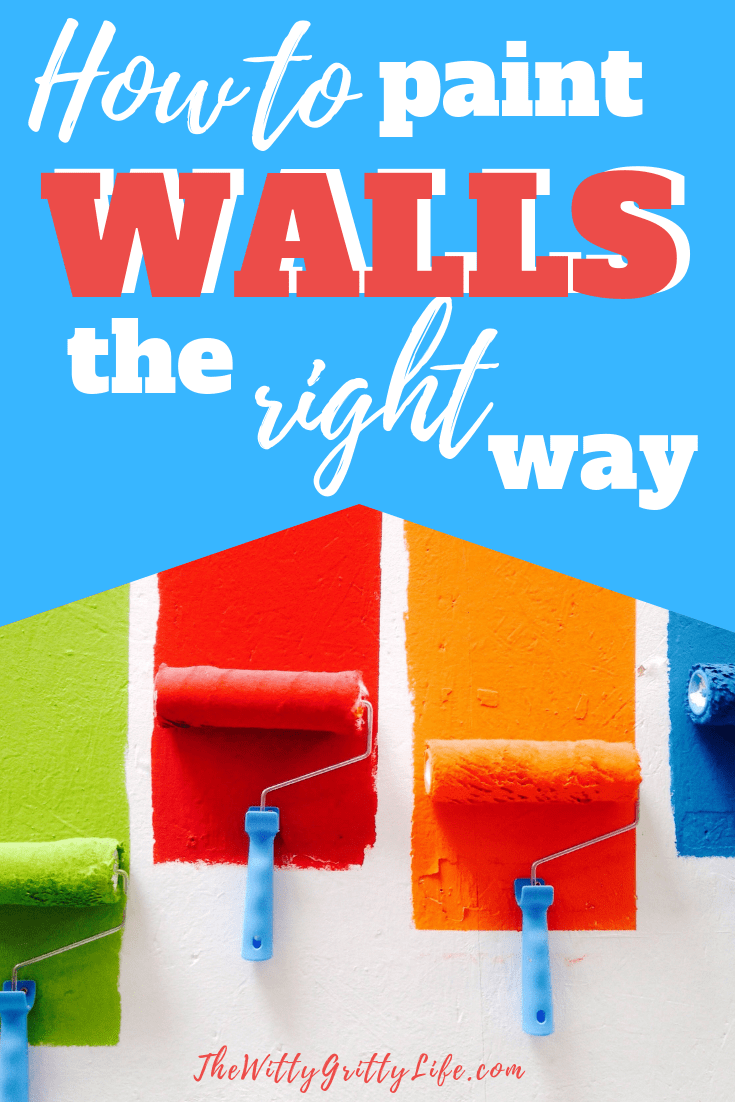 Planning your Paint Job
Unless you enjoy frustration and countless side trips to the big orange home improvement store, planning your project is absolutely necessary! I have learned a few of those lessons learned the hard way, my friends. But thankfully you don't have to!
But as I get older (maybe wiser?), I am no longer willing to sacrifice my precious time just because I'm impatient. You see the oxymoron here, right? Impatience will actually make the job more difficult and take longer.
By now you have found your perfect paint color and you are just about ready to buy the paint. Check out this website to show you how if you are still unsure how to choose a great color. To choose the correct type of paint for your project read on.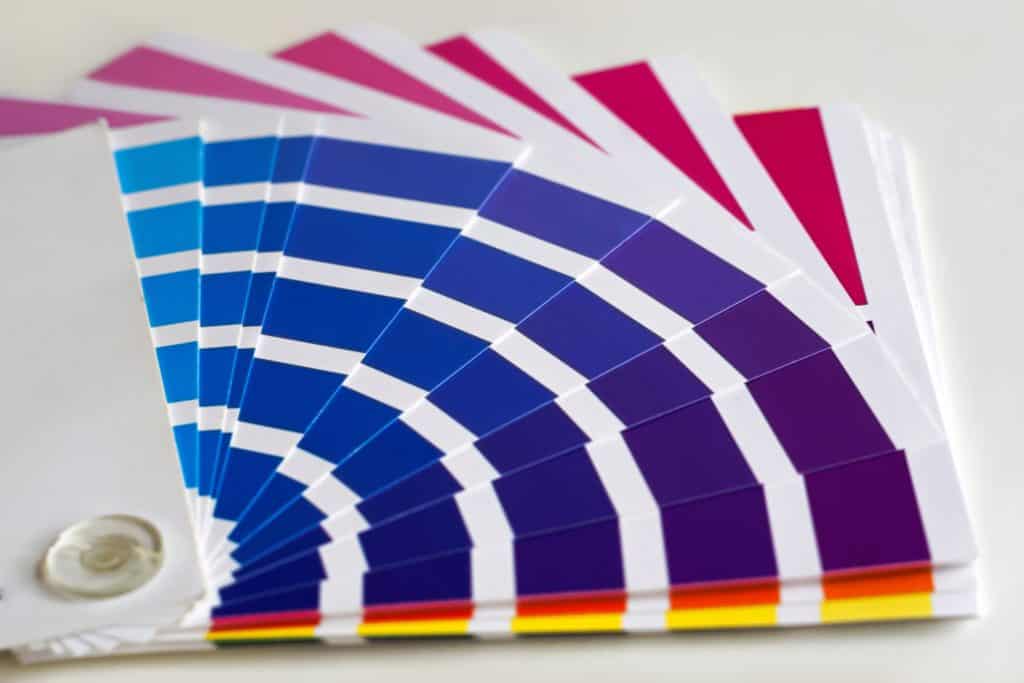 There are several considerations that will help you plan your materials, time and workflow to maximize efficiency.
Room size
Main use
Drastic color change?
Repairs
Timing
Let's take a closer look at each one of those points.
Room Size
The size of your space will determine how much paint will be needed for the finished paint job. It's important to know how much paint is necessary to insure you have enough of the color of your choice mixed at the same time. Knowing this ahead of time will save you trips back to the paint store. Even though today paint mixing is much more precise than in the past, you still run the risk of slight color variations. Not sure how to figure out the amount of paint you will need? You can learn how to figure it out here.
Main use of the Space
This helps you determine what type of paint to get. At our house, my feeble guys have a tendency to hang on to the walls, preferably with dirty hands, so flat paint is out of the question, even on most ceilings. Read this if you don't believe me! Choosing the right paint finish will insure your project turns out well and lasts.
Generally an eggshell or satin finish in latex paint will work best for any interior wall and it will stand up well to a damp rag for cleaning. Save semi gloss for trim unless you are making a super bold design  statement. Also keep in mind that a shinier finish will highlight imperfections, especially with darker colors.
Drastic Change of Color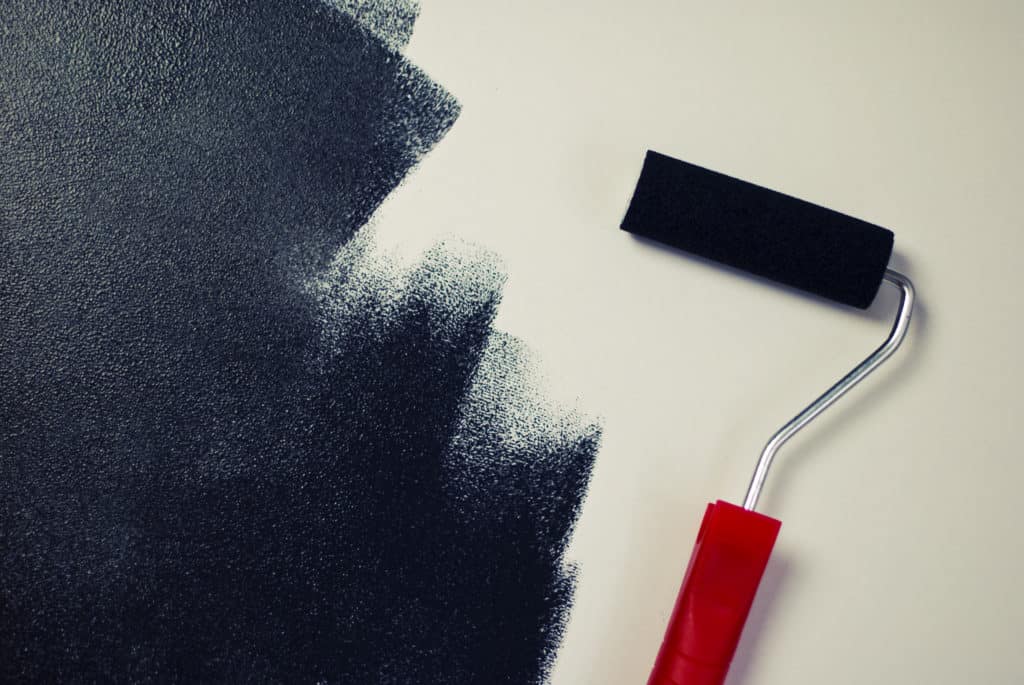 If you are planning on a drastic change of color, be prepared to add extra time to your painting schedule. I've been known to go bold one the walls only to change back to a more light and airy color scheme. I have had good luck with paint products that have built in primer, but my latest project going from blue walls to white definitely required a couple of coats of primer first. Primer is not only less expensive than paint, but will insure the gorgeous new color you picked will render as true as possible. My rule of thumb is that I will probably skip using it going from light to dark, but never the other way around. Primer is also an absolute must if you are changing from a shinier finish like semi gloss to something like satin or eggshell.
Repairs
This will be covered in depth in the next post, but since it is part of the planning process it needs to be mentioned here.
Chances are there will be nail holes in the wall that need patching. But there may also be a hole in the wall from that long forgotten phone line or cable outlet. My goal is to always make the walls look as new as possible, so I often wind up patching overlooked sins of the past.
Are there other issues that need to be addressed, like caulking around the windows, gauges or dents in the wall? We are in the process of changing all our old almond colored outlets to white for a cleaner, more cohesive look. Be sure to patch all nail holes, even if you think you will hang pictures in the same spot. Often a freshly painted room spurs some redecorating which may mean hanging your pictures in a different spot. Treat your walls as though you are returning them to a brand new state and you will save time and effort in the future!
Timing
Timing applies to a couple of different areas. First is the time of year you choose to paint. While today's paints are designed to be either low VOC or no VOC, it is still preferable to be able to open a window or two while you paint. And if you have ever tried to paint during a miserably hot stretch of summer humidity, you will remember it for a long time! My goal is to always be as safe and comfortable as possible. I prefer to save my paint jobs for Spring and Fall if I can.
Knowing when you can actually work on your paint job is an important consideration. If you are working full time during the week or have little kids who demand your utmost attention, setting aside specific time frames just for painting is paramount. Maybe it's best to work on each part of the project one weekend at a time. You can set aside a couple of hours after the kids are tucked in to bed or call in those baby sitting favors from a friend. Kids and paint shouldn't mix.
Okay, now you know how much paint, what color and what kind you need, you are aware of the repairs the room requires and when you will accomplish all of it. Now let's move on to the shopping list.
This post contains affiliate links. Read my affiliate policy here.
Materials
To save yourself time, having all of your materials on hand is key. Here is my handy dandy checklist:
this painter's tool – I have versions of bothPutty knifeSpackle compound to repair minor dings, scratches and cracks
Microfiber or old cotton rags (microfiber won't shed)
Tarps – I am loving this reusable one because it stays put in place safely, worth it!
Cut in brush – my all time favorite kind
Paint roller – proper nap for texture
Paint tray – I like the disposable ones with nubbies, but metal ones can be lined with a plastic grocery bag or aluminum foil for easy cleanup
Primer and paint – your personal choice
Safety glasses, dust mask, vinyl gloves (disposable)
Step stool or sturdy ladder
Extension pole – optional, but super useful for ceilings and tall walls
Some of these may be items you already have on hand from previous paint jobs, others can be purchased as kits, the choice is up to you. I personally prefer to purchase my tools separately, because I have not yet found a kit that contains all of the individual items I like. Nearly all of the links above are to products I have used and can therefore recommend personally.
When it comes to paint, tools and other supplies, always buy the best you can afford. Paint, especially is not the place to cut corners. Same goes for brushes and rollers. They directly influence the end result as well as the time and effort it takes to get there. With proper cleaning and care your favorite brush and even rollers will last.
And that's all for today. In my next post I will delve into prepping your room for a successful, professional looking paint job. So gather all your supplies and I'll meet you back here soon!
Please feel free to contact me with any questions you may have!
Keep it simple!