If you follow me on Instagram, you know I have been working on bringing my laundry room into the 21st century. And while I still have a long way to go, the little corner I have been working on already looks a whole lot better, thanks to one of my favorite decorating tools: Paint.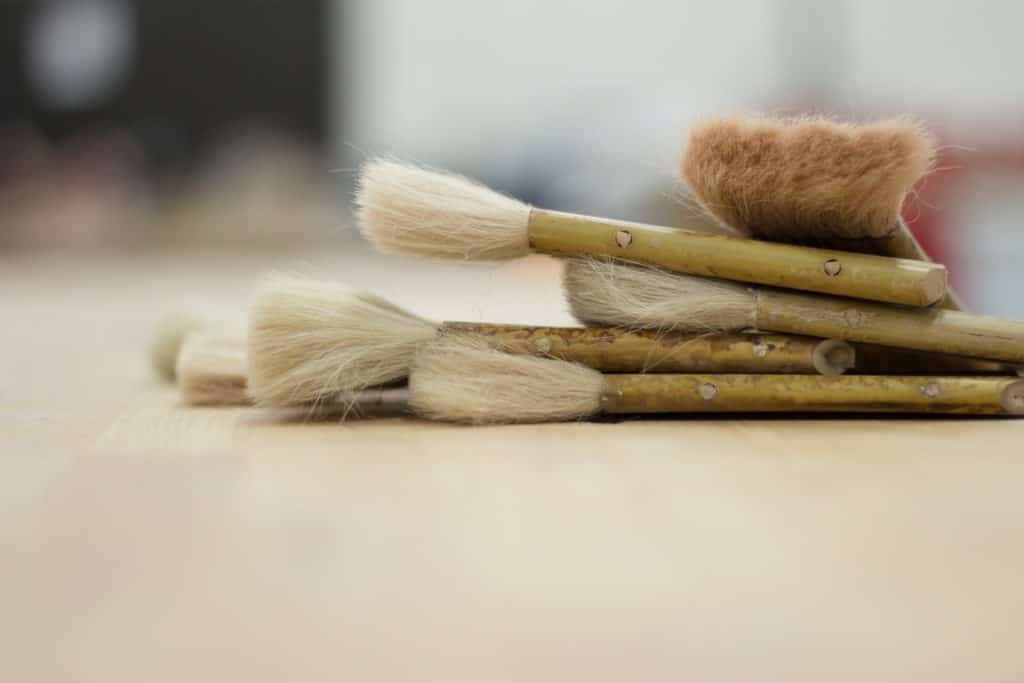 Nothing completely changes the look of a room, breathes new life into an old piece of furniture, or adds detail and personality to even small projects, like a fresh coat of paint. But hiring a professional for those big jobs can get pricey in a hurry! Doing it yourself is where you can surely save a huge chunk of cash. It's really not as difficult as you think!
An obvious go-to resource are usually the friendly people at your favorite paint store. I mean, they do this for a living! But many of us don't live that close to a paint store and let's face it, most of the time the people behind the counter at the big home improvement store barely have enough time to mix your paint, let alone answer a whole lot of questions.
I personally prefer getting as much information and inspiration before I hit the paint store, so I can grab my supplies and start working on my project. Nothing like going to the store only to find out you forgot to get something you really needed.
With so many options, wouldn't it be nice to know someone who is experienced? Someone who is available all the time? That is why I look to some fellow bloggers who have lots of paint projects under their belt and have learned a few helpful tricks along the way. Over time I have found a few different blogs that pretty much cover all of my questions. Whether it's a room, kitchen cabinets, furniture, or anything else, each of these blogs addresses questions you may not even know you had about painting! Enough talk, let's get started, shall we?
This blog's author Jenny is actually a gal right here in my local area. A corporate drop out, she now specializes in painting kitchen cabinets and amazing furniture makeovers. Her blog's "painter in your pocket" series is one of my favorite sources for all kinds of paint-related questions. From deciding on the right paint sprayer (top on this year's Christmas list for me, btw.) to dealing with oak cabinets, or learning how to paint cabinets like a pro, Jenny has you covered. She also has a real knack for turning old dressers into new gems and was a major inspiration for my own dresser makeover earlier this year.
Just take a look at this gorgeous piece!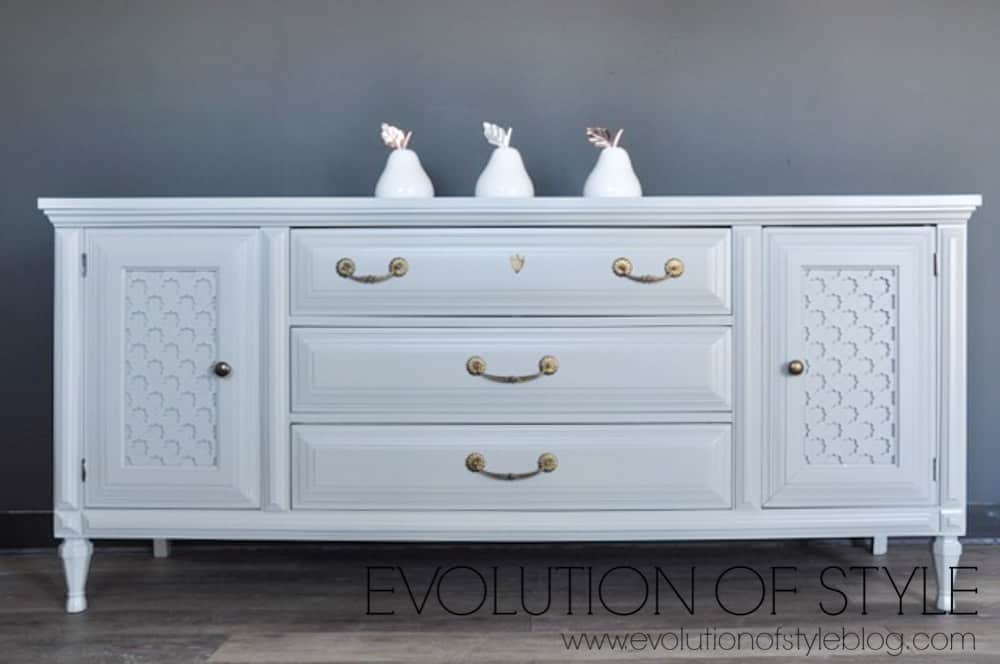 The star details on the door fronts give me heart eyes!
Marian, aka Miss Mustard Seed, specializes in milk paint and even has her very own line of paint. She can see the beauty in the most beat up and neglected pieces. Her paint treatments lean more in a shabby chic, farmhouse direction. I particularly love the pieces she embellishes with simple pastoral scenes like this gorgeous dresser: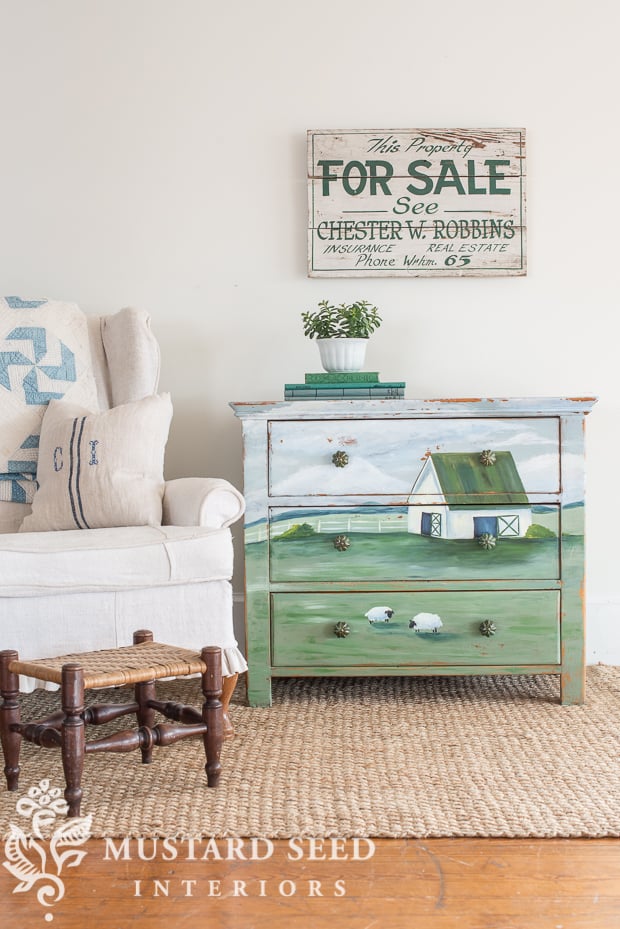 Marian's blog is a treasure trove for anyone interested in distressed finishes, upholstery, and art. Since she focuses so much on artistic expression, it is only fitting that she includes many videos for us visual learners. Go check it out!
Next on my list is Salvaged Inspirations. Questions about glaze? Poly? Wax? Denise covers them all and more on her lovely blog. She paints over wallpaper, or adds it to furniture. Her blog is a treasure trove of inspiration, just as the name promises! Just take a look at this amazing project: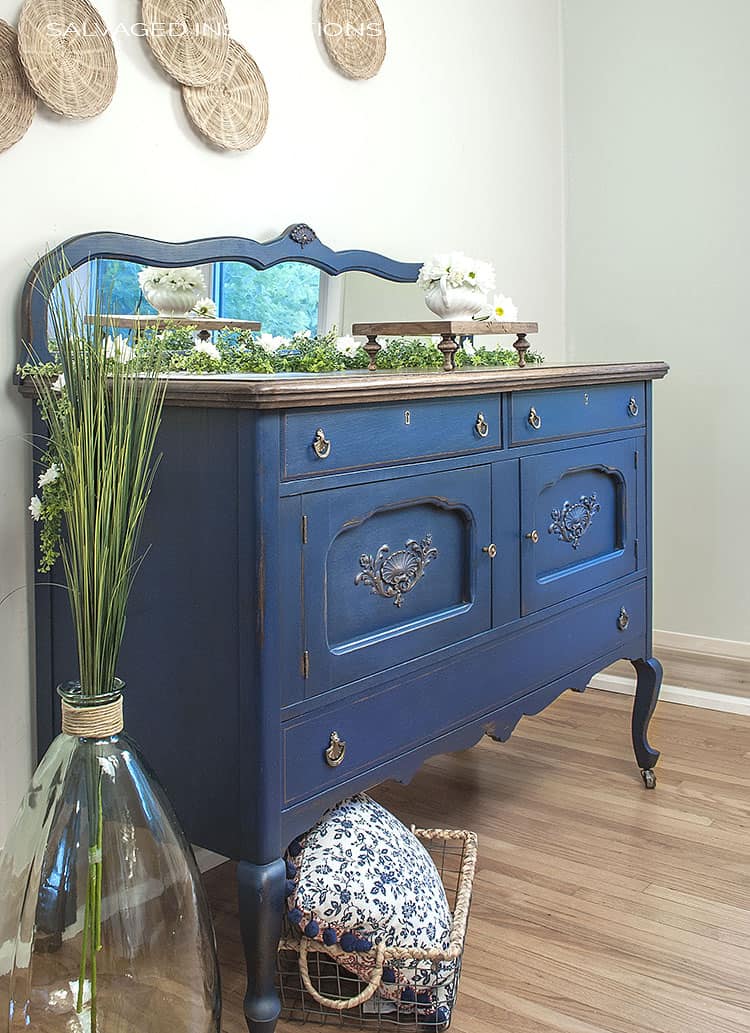 So many cool techniques, so little time! Bet you won't look at an old beat-up piece the same way after you get through reading her blog!
The Painted Hive:
Ahhh, The Painted Hive. Fair warning: do not get on this blog unless you have a couple of hours to spare! Kristine's blog is filled with paint projects and free printables to frame and hang on your freshly painted walls! I love showing you all these different dressers to give you a sense of the different styles each of these bloggers represent. This one, like the others above, does not disappoint. You just have to read the post to see how this piece started out. You won't believe it!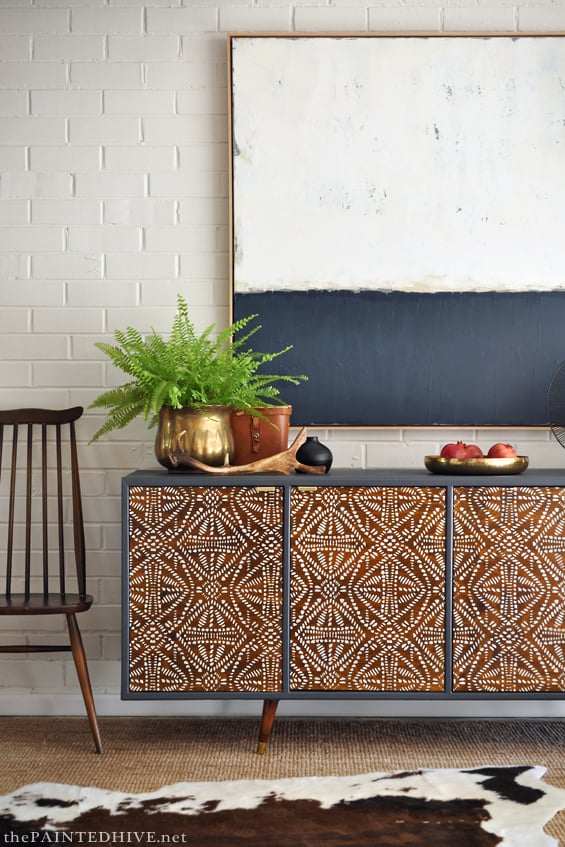 I don't know about you, but I see a stenciled project in my future! Isn't that an awesome piece? Talk about adding personality to a room!
Last but not least, the very first blog I ever read on a regular basis. Husband and wife team John and Sherry have made over several houses are nearly done renovating a beach house they bought earlier this year and beginning work on a beach duplex they recently purchased just a couple of doors down from the house.
To say they have painted a few things would be a gross understatement. I have always appreciated their candor and humorous approach when it comes to all things DIY. They are not shy about sharing their mistakes, not that they make that many. While they are not a "paint" blog, I love reading about their approach to picking colors and thought that you might, too. Let's just say they put a lot more mental energy into picking a color than I ever have.
Their style is light and airy, fresh and clean, their colors youthful and un-fussy. Isn't this wall adorable?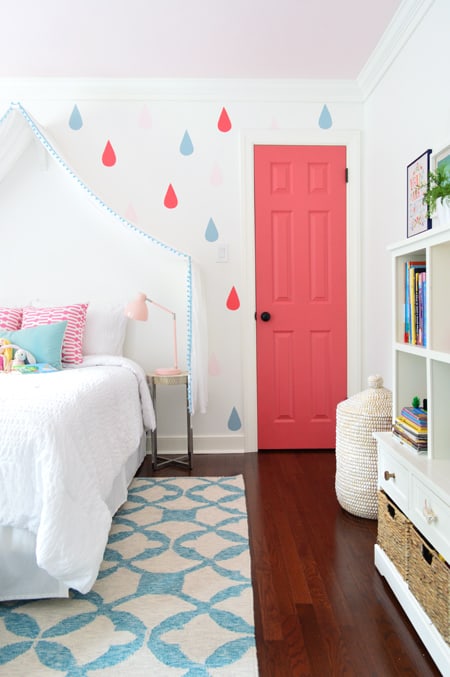 Any house they buy is lucky indeed.
I know there are so many more worthy paint/DIY blogs that would be equally inspiring and helpful with your future projects. Have you found any that have inspired you to tackle your own paint job? I would love to hear about it!
Well, that's all for today. If you live where it's cold like I do, I hope you are all warm and cozy!