In my last post I shared some insights on my seemingly never ending quest to declutter the house. While most of the results have been positive, I experienced some small setbacks as well. If you have ever tried to declutter your entire house, I'm sure you may have hit some bumps in the road.
Getting stuck in the process, hitting a plateau, whatever you want to call it, is actually fairly normal. Only a few can pull something like this off from beginning to end without a hitch. My guess here would be that those types of people are organized enough to have everything under control in the first place.
Key is that "getting stuck" doesn't become a permanent state, which would likely return you right to the same place you started.
Sometimes all it takes is a little nudge, baby steps.
A while back I came up with a super simple system, that does just that. Often finding myself at a loss and overwhelmed, I knew it had to be easy, straight forward, frugal and most of all fun, in order to work. Read on to see how I figured out how to incorporate all of those elements in a system you can easily adapt to fit your or even your kids' needs.
Here is the simple system I came up with: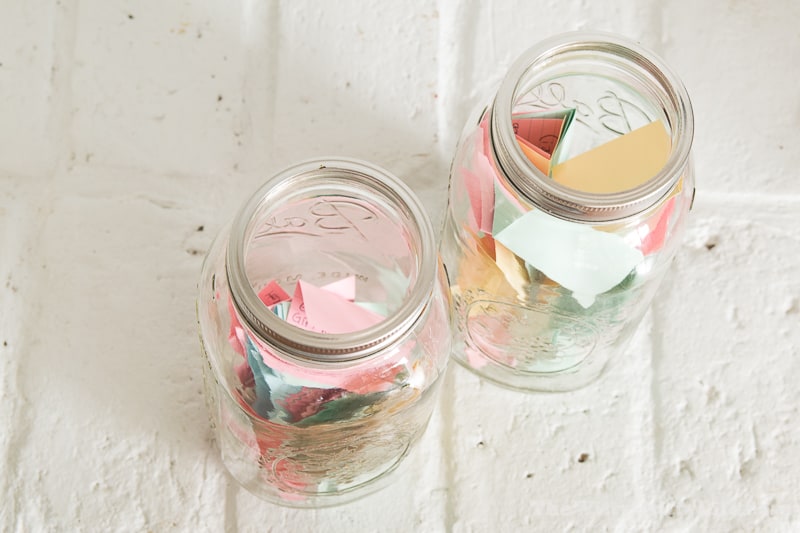 Before I go on explaining it in more detail, I would like to point out that this simple little system also works exceptionally well with kids. And it makes a fun project to boot.
First sit down to brainstorm all of the little tasks you want to accomplish, but somehow seem to fall by the wayside. Be sure to choose chores that take no longer than 30 minutes.
After coming up with this list, write each task on a small card. Cutting up card stock or index cards is perfect.
Write one task on each card, fold in half and drop in a large mouth jar. You need to be able to fit your hand through the opening. I have found about 20 – 30 cards to be a good number.
Large mason jars or repurposed pickle jars are perfect for this!
For the fun part, be sure to include little rewards as well. Choose something quick and easy, like enjoying a favorite cup of tea, listening to an inspiring podcast while doing absolutely nothing else (I know!), play a game, watch a short episode on Netflix, meditate. Whatever makes you happy! Just like your other tasks, this should be an activity that won't take more than 30 minutes of your time.
Add three or four reward cards to your jar.
That's it! You are ready for the next step.
Pull one card each day, complete the task or enjoy the reward written on it and drop the card in the other jar. Repeat until one jar is empty and the other is full. Start over.
If you find that you have accomplished a lot of the tasks listed on your cards, you can create new cards to reflect the goals you are working towards next. You may find that achieving little goals is all you need to get you back on track with larger projects. Maybe you only need to use this system for a short time or you find it useful enough to adapt it to other areas of your life like exercise, losing weight, learning new skills, inspirational thoughts…
Think of this system as a guide to get you started on your journey of a thousand miles or a way to get back on the wagon.
Get your kids involved by showing them how to create their own chore jars. Decorate fun containers and make them personal. Use fun stamps or stickers for the little cards, let your and their imagination run wild!
If you are using this little system with your kids, make sure the jars are opaque, to keep them from cheating:)
These jars have the added benefit of being recycled. I told you this was a frugal project! Here is how I created the jar in the back.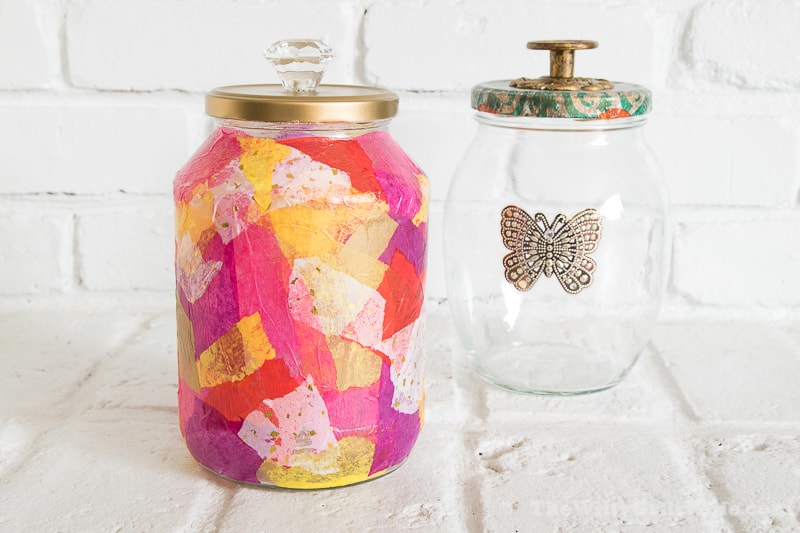 Or you could make them seasonal. Use whatever you have!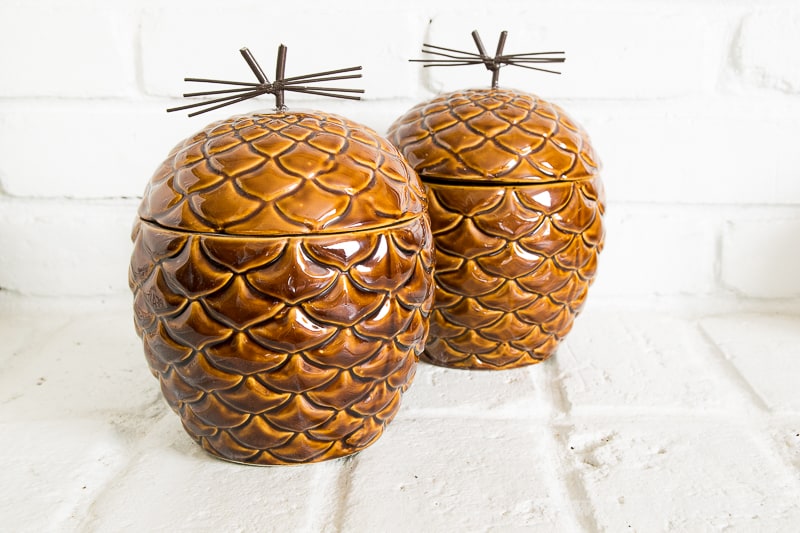 What do you think? Totally doable, right? Are you willing to give it a try?
I have been using this two jar system for a while and it works better than anything I have tried to get me back on track.
This system checks all the boxes I mentioned above. It is simple, quick, fun and cheap. It works for any age group and can be adapted to all kinds of different areas of life. You will see that even the smallest accomplishments add up big time!
I hope you will give it a try! If you do, please feel free to share your experiences and of course the fun jars you created!
Keep it simple!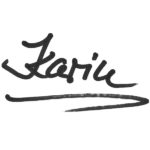 Don't forget to pin it for later!