We all knew this would not turn out to be a normal Christmas Season after the year we have weathered. Finding the right gifts and getting ready for Holiday celebrations can be a stressful task during the best of times. The pressure of a worldwide pandemic that comes with its own set of special challenges like extremely stretched budgets, unpredictable shipping times, and empty shelves in stores can up stress levels even more.
But it doesn't have to. I promise you there is no need to head out to your local drug store to try to snag the last Chia Pet out of sheer desperation! Unless you're into that sort of stuff and in that case, don't let me stop you…
As always around this time of the year, there are tons of amazing gift guides floating around, but while I love browsing them, they often contain items I already know will inevitably wind up collecting dust in our house. So with time, funds, and space at a premium for so many of us, I decided to concentrate on couple of gift ideas. The first category focuses on experiences and learning, the second on unique physical items you can create via very affordable digital downloads.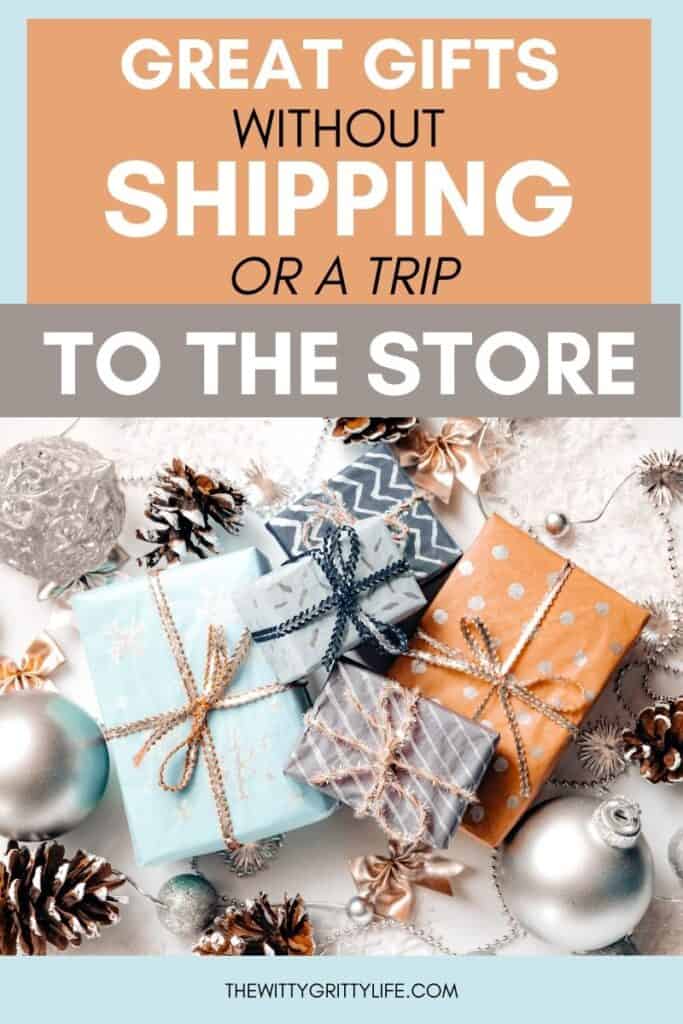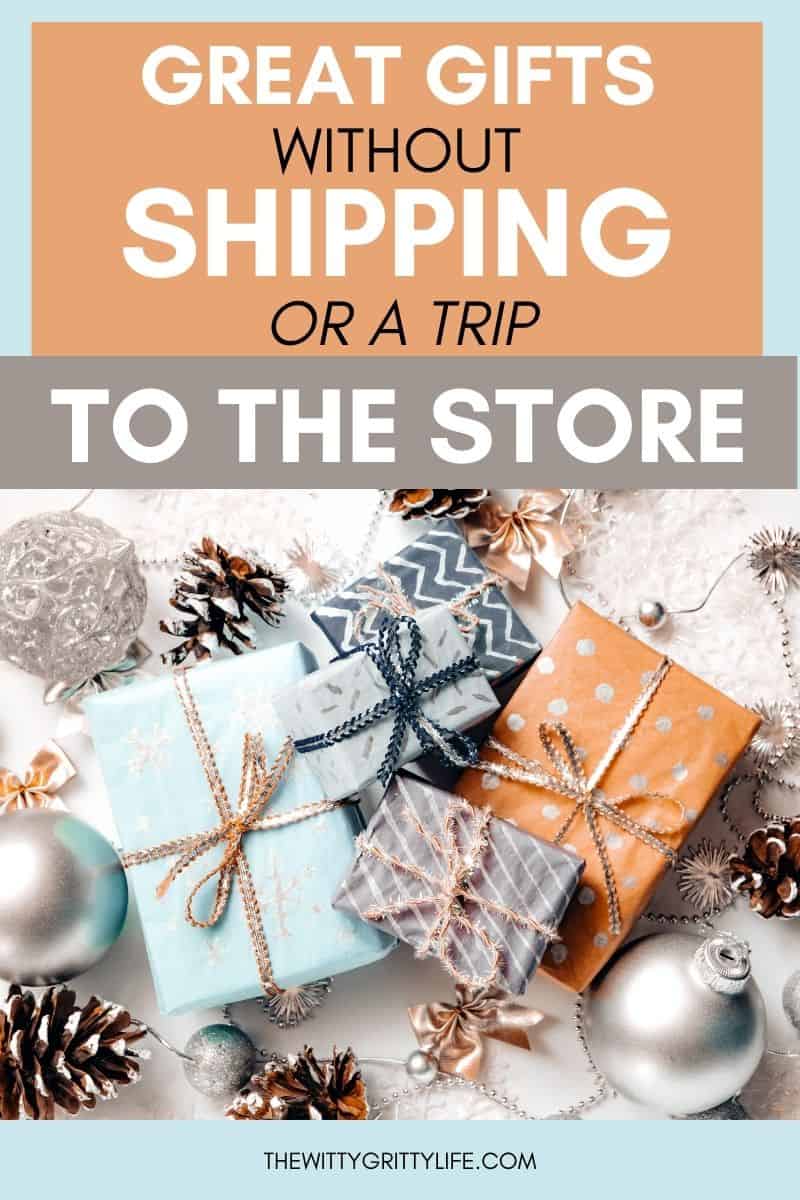 Don't forget to sign up for access to my always growing FREE Resource Library filled with recipes, tutorials, printable art! Just enter your name and email address here and your exclusive password is on its way to your inbox.
* This post contains affiliate links. If you make a purchase by clicking on an affiliate link, I may earn a small commission at absolutely no additional cost to you. You can view my complete affiliate link policy HERE.
NO SHIPPING REQUIRED GIFTS FOR ANYONE
Finding just the right gift can be a tricky problem. Nobody wants to be the one with the thing that winds up getting returned the day after Christmas.
While this year has kept us all a little closer to home, it has also opened up some opportunities for learning. One theme I encounter a lot is that there is a lot of desire to aquire either new skills or to get better at old ones. I cannot think of a better time to do that than right now.
Recent years have seen the development of impressive online platforms that offer affordable courses taught by professionals and often well known authorities in their respective fields. While it may have been difficult in the past to gain access to quality instruction, especially in rural areas, those platforms are filling the gap.
That is why the gift of either individual classes or a yearly membership is a fantastic idea.
Here are a few of the most popular sites to choose from. Each of them offers an impressive array of quality instruction. Just pick the one that suits the needs or wishes of your gift recipient, and your budget best.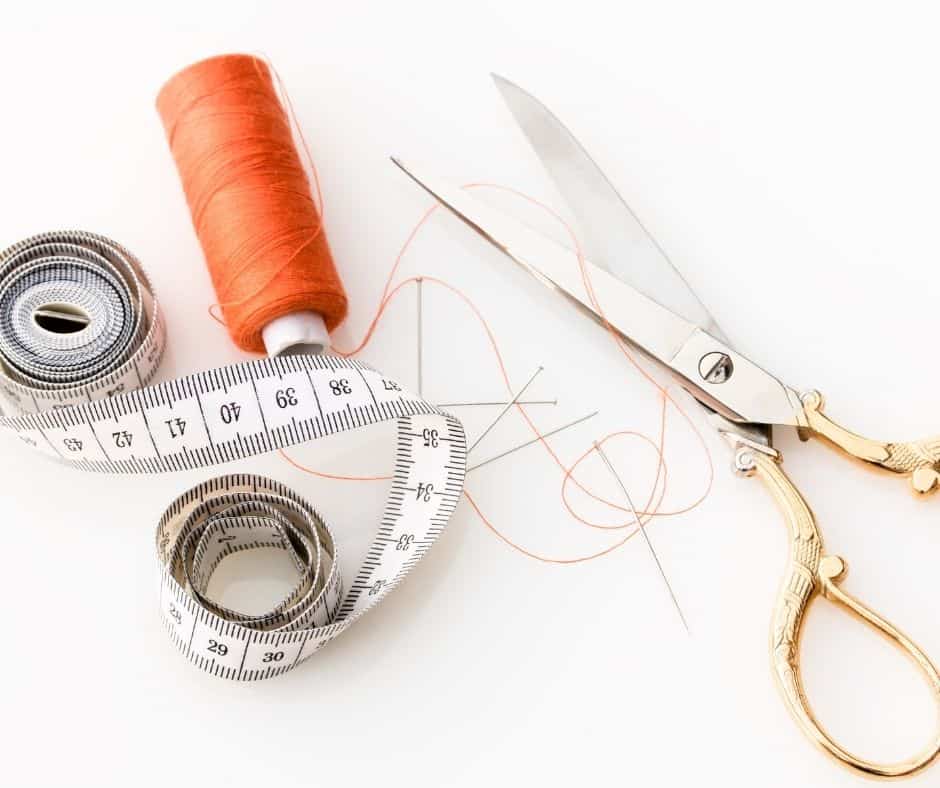 Craftsy.com
Craftsy has been a favorite of mine for some time. It began as a platform offering individual classes purchased with lifetime access as well as an array of free introductory classes. After changing its name to Bluprint and adding yearly memberships, it recently returned to its former name.
Craftsy.com offers an impressive number of courses covering anything from quilting to jewelry making, photography, and cooking. Watch any class any time for as long as you are a member! All courses include printable course material and online access to instructors. They often also offer ready-made kits for purchase so you don't have to shop around for materials.
CREATIVEBUG.COM
Creativebug.com offers a similar platform as Craftsy with the option to sign up on a month to month basis. Three tiers of membership allow you to customize your gift membership.
skillshare.com
Skillshare focuses more on classes geared toward design, photography, animation, and creative writing. An added bonus with skillshare classes is that many of them actually translate into marketable skills that can enhance professional portfolios as well. A wonderful gift for the young creative on a tight budget seeking to expand their current skillset and explore new areas of design!
creativelive.com
Alright, creativelive.com is the MacDaddy of online learning in my humble opinion. It covers anything from self-improvement to business, crafting, design, photography. The list is long! To be honest, at $129 for the entire yearly membership right now it cannot be beat. I don't get paid to say this!
If you have ever taken a class just for fun at a local art center or community college, you know this is a fantastic deal. You might even want to put this on your own wish list! I know I am.
brit+co
Rounding out my list, Brit+Co is another noteworthy online learning platform that covers many of the same areas as the above mentioned online course offerings. It is geared more toward women and has a fresh young vibe.
Each one of these would make a fantastic gift. No wrapping required, no clutter and endless possibilities for learning!
If you are looking for an actual physical gift read on for a few good options.
DIGITAL DOWNLOADS
printable original or personalized artwork
One of my favorite ways to add beautiful art to walls also happens to be something that can be downloaded digitally. Etsy offers a great number of original downloadable prints. By purchasing downloadable art and photography you are supporting a small business, and that is a total win in my book!
Don't have a good printer? No problem! You can send your purchased downloaded digital files anywhere photos are printed and have them printed in even larger sizes. I usually have mine printed at Costco as I happen to live very close to one. Just make sure that the file you are purchasing can be printed in the size you need. For example don't choose a file created for 5×7 if you need a 16×20.
Here are some links to art shops I adore and have bought from in the past:
CreativeByHer – custom printable pet drawings are one of Hannah's specialties
FromTheRookery – offers a wide array of family oriented gifts, think grandparents, Mom, children and friends
MyEvergreenPlace – beautiful watercolor prints for Christmas or any time of year
SeaSideStudioPrints – Mid Century Modern and abstract as well as beautiful landscape prints
What makes digitial downloadable prints a particularly attractive and budgetfriendly gift option is the fact that once you purchase and download the file(s) you can have them printed as many times as you would like. You can have a print made for yourself! Pick up inexpensive frames at Walmart, Target or Ikea. If you plan on giving a finished print as a gift, I suggest picking out your frame before you have your prints made. It is easier to match the print to the frame than the other way around!
You can also find a number of downloadable prints on page four of my FREE Resource Library to print out on your home printer for personal use!
PriNTABLE PLANNERS AND ORGANIZERS
While planners and organizers are generally a very personal item, printable versions are much more customizable. To make sure your gift recipient gets exactly what they want, gift them the download and the cost of having their planner printed. Office supply stores like Staples offer great printing services for items like planners and organizers.
MyLifeMyPlans – bullet journaling
KellyJSorenson – all kinds of beautiful useful planners and charts
AlisaTaylorDesign – Christian oriented – I love the Nature Journal for Kids
Still not quite sure what to get? An Etsy gift card is always a great idea!
GIVE A GIFT THAT KEEPS ON GIVING
Why not spread the cheer throughout the year? Gift of the month clubs have been around for some time. Granted, they sometimes wind up as the subject of jokes and ridicule, but they have come a long way.
Monthly subscription boxes
Why overwhelm your kids with a mountain of toys that will soon be cast aside when you can give them something they can look forward to throughout the year? Monthly subscription services are having a moment right now, especially with so much of our schooling taking place remotely.
Sites like Littlepassports.com turn learning into fun and even better, they do it without time in front of a screen. Choose the child's age, area of interest and subscription level for a gift that will be remembered throughout the year. Check out this post from Goodhousekeeping.com to see many more subscription box options for children.
This post on mysubscriptionaddiction.com rounds up all of the best boxes for 2020 for everyone on your gift list including pets! Even though they are billed as monthly services, it is entirely up to you how long you want to continue a subscription. Most have options for one time shipments as well.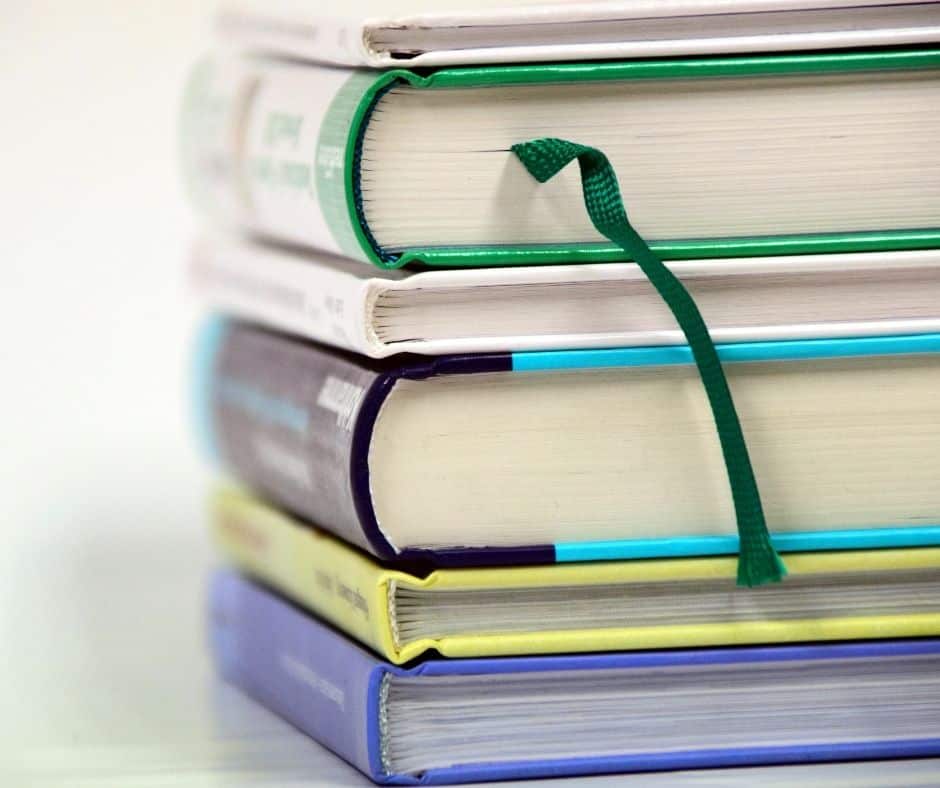 audio and digital books
My last suggestion in the gifts that keep on giving category are Kindle Unlimited for reading on a tablet and Audible Books for listening. Both allow your gift recipient access to an enourmous library of reading materials at their fingertips. Audible makes it convenient by allowing them to listen to books when they can't find the time to curl up with a nice hardcover on the couch. Why listen to the radio when you can enjoy a nice book?
While Kindle Unlimited offers up E-books, audio books and magazines, it is somewhat limited as far as the latest bestsellers are concerned. Audible, also an Amazon company, offers up a great variety of titles including new releases and classics.
Of course, if you are looking for homemade gift ideas you can create from simple ingredients, scroll back up to the menu there is plenty of them here! And if this post keeps you away from the Chia Pet aisle at the drug store, the effort has been a success!
In the end, nothing is more important during the Season to make time for family and to enjoy each other. There is really no gift more precious than that. To those of you who cannot spend time with friends and family this year, I assure you, I know your pain all too well. But I also have faith that the coming year will be much better.