Have you seen some of the amazing new planters? Every time I am refreshing tired areas of our home, one thing is clear, plants play a prominent part. Few "accessories" can give you the kind of bang for your buck, plants have to offer, not to mention that they are good for indoor air! Pair them with a fun planter and you are sure to make a decorating statement.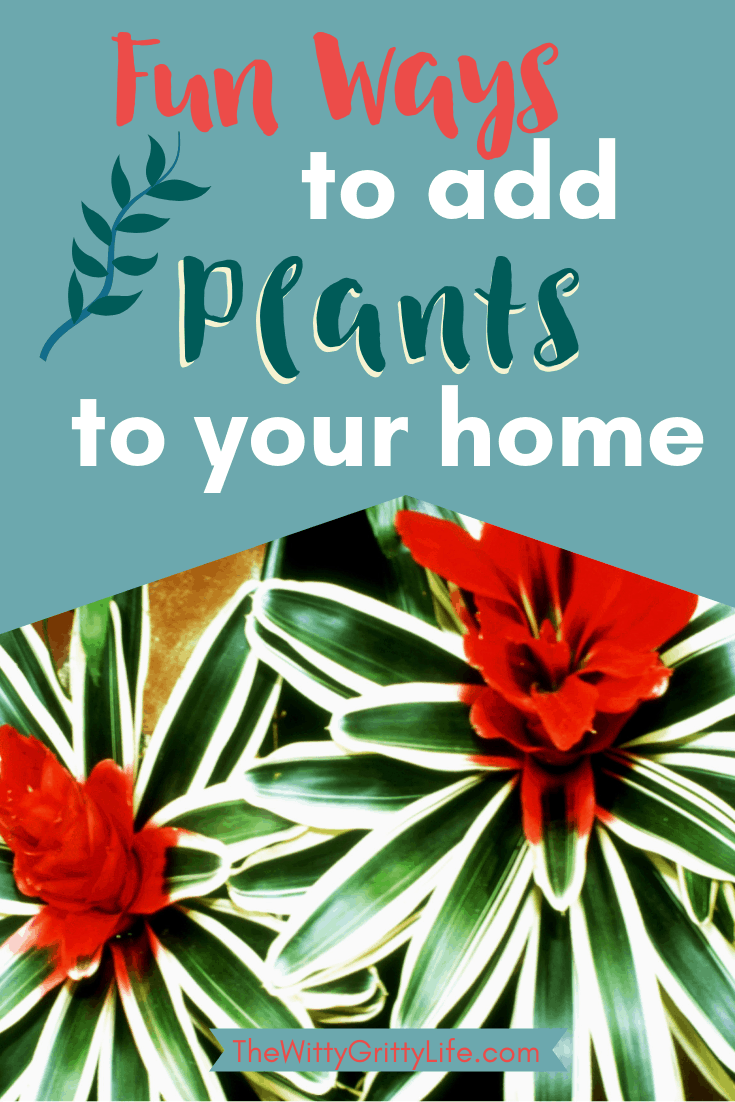 Plants were one of the first things I bought for our apartment when I was a newlywed. I loved and treated them like they were my kids. Some of them may have had names… But before long, too many hours were spent working, then kids came along and slowly plants vanished from our home. They simply wound up on the bottom of the list and stayed there. I developed a serious brown thumb as a result. It was sad:(
After giving up on plants inside our home for a number of years, I recently jumped back onto the interior greenery bandwagon. Something was missing, but I didn't realize it at first. It all started with a harmless little succulent for the living room. Then came the ponytail palm that stole my heart at Ikea and survived the summer surprisingly well. before I knew it I needed some plants to fill this amazing bowl I scored at the GW Boutique. One thing led to another and yep, you guessed it, I am now a proud parent of a large and ever-growing plant family.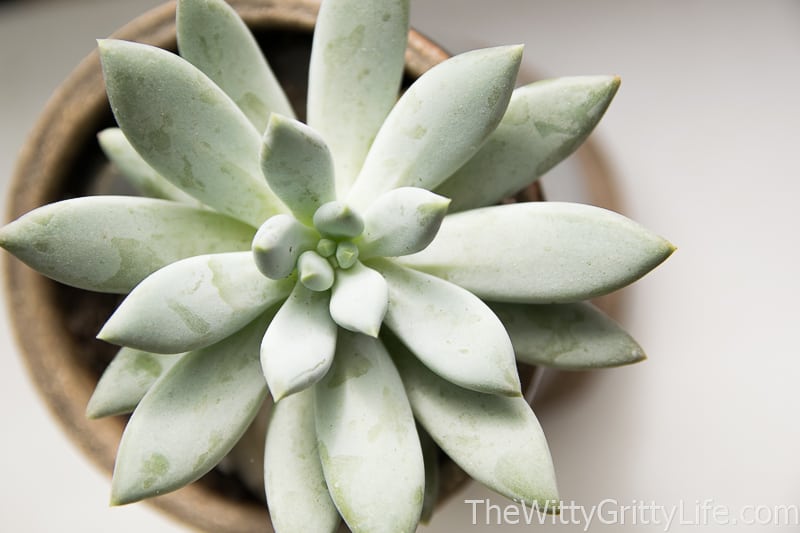 I heard from several friends who gave up on house plants for the same reason many of us are reluctant to bring them in. They require care and space. They can be fussy. What if I do something wrong and they die? The good news here is that there are many varieties of plants that need very little of both. Most of my plants require no more than a weekly watering and the right light and temperature. Not sure where to start? Check out this guide on houseplants for beginners. In turn, you will be rewarded with the sight of happy foliage even when the weather is quite dreary. The most important part is to pick plants that fit your location as well as your lifestyle, especially if you travel a lot.
The main reasons for adding plants to your indoor environment are simple. Plants are not only pretty to look at, they have may actually improve indoor air. They add life, color, interest, and a sense of calm. Who among us couldn't use a little more of that?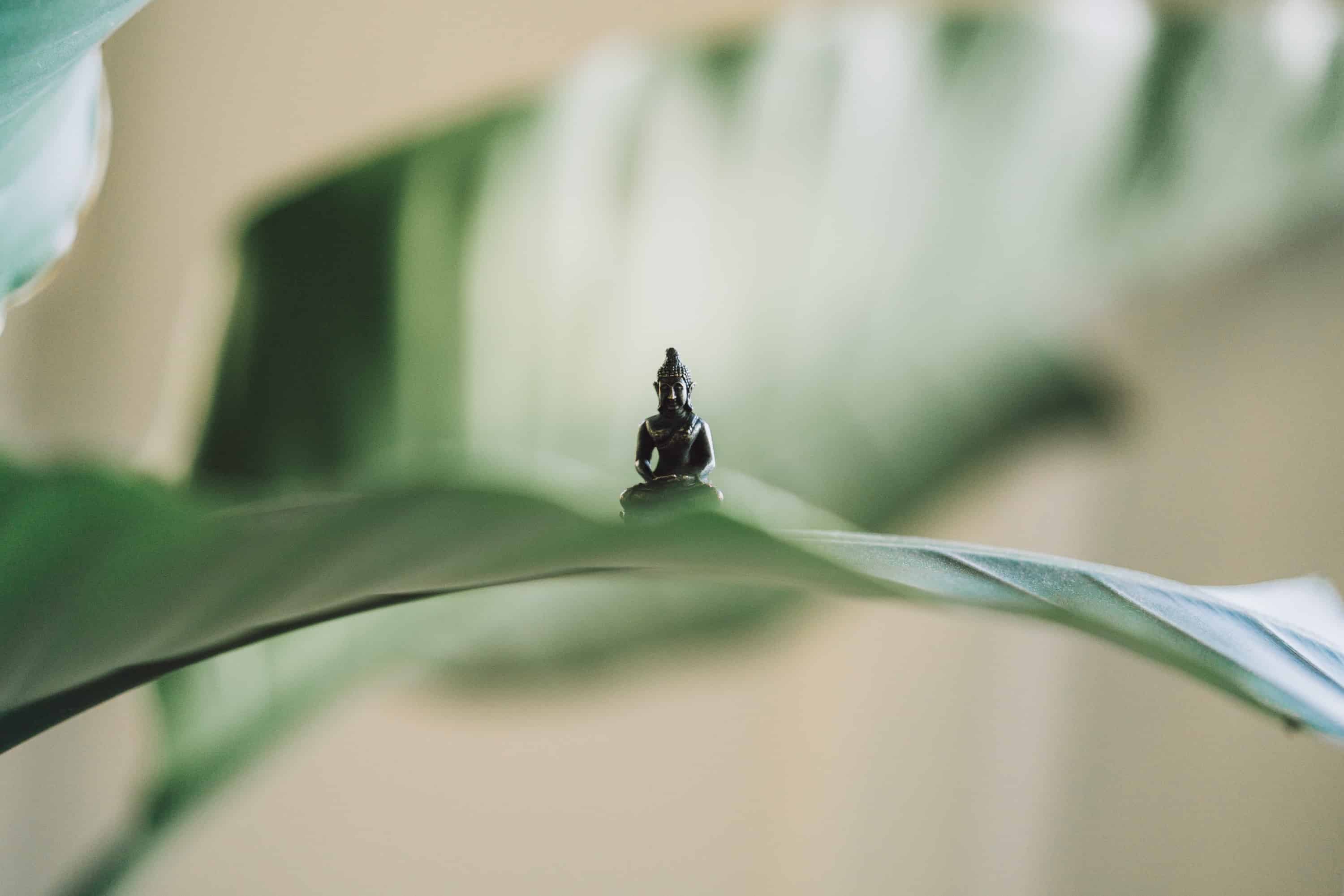 This post contains affiliate links. If you click on one of those links and make a purchase, I will earn a small commission at absolutely no extra cost to you. You can read the complete affiliate link policy here.
How many of the items that grace your home can brag about all that? Interestingly enough, some of the calming effects of plants even apply to pictures or fake versions of them. Who knew? So go ahead and buy some fakes to mix in! Or go with something a little outside the box like a crochet cactus kit.
There is no excuse not to add an element of green in the darkest of rooms, even an interior bathroom without windows.
Farmhouse style? Mid-century modern? Traditional? Plants fit in with and complement every decor style.
So what is new about the ways they are displayed? After all, plants have been used as architectural features in larger public buildings for some time. Fortunately, that trend has finally caught up with smaller homes and apartments. Even a studio apartment can benefit from the use of tall planters as room dividers or screening out unsightly views with a window herb garden. Here are some examples: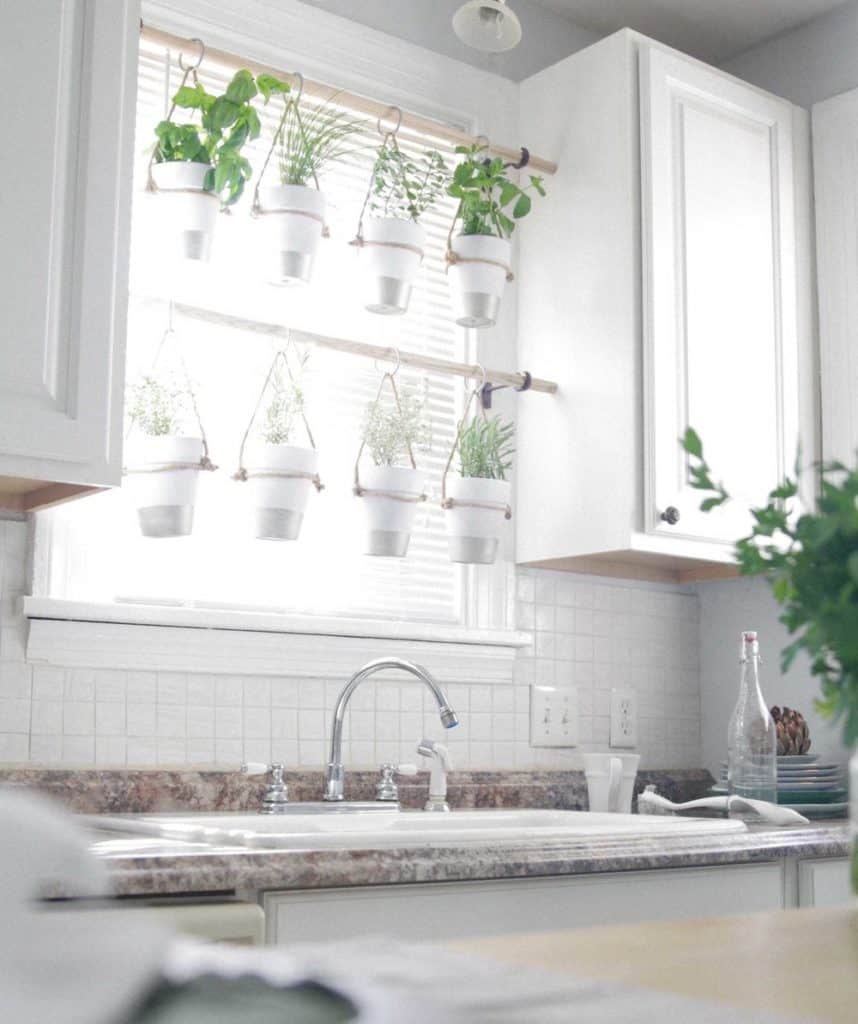 How about using them as wall decor like this collection of small geometric planters?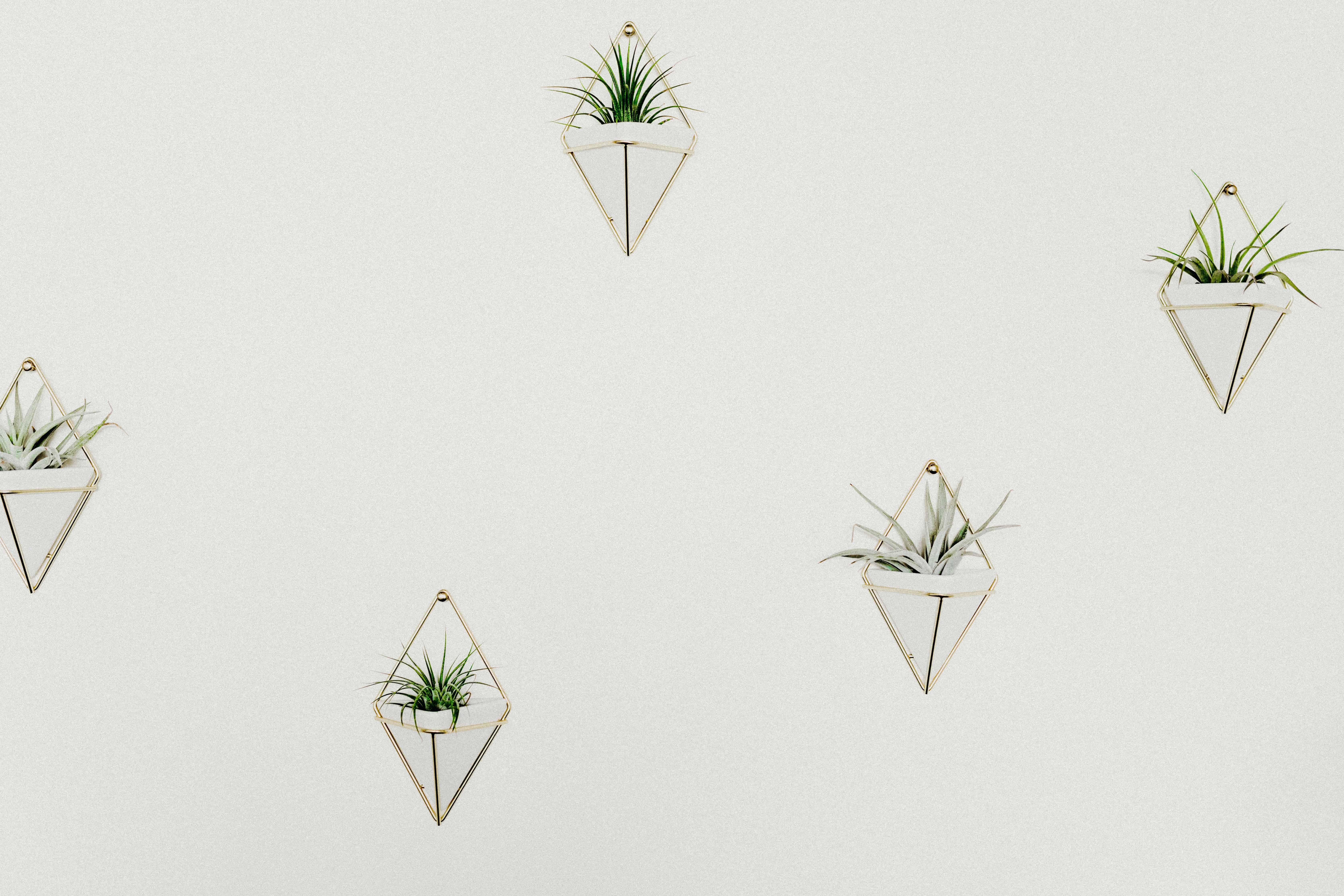 Going vertical is a fantastic option for anyone short on space. If you don't have wall space, you could suspend small plants from the ceiling or even a curtain rod or chandelier. Here are a couple of cute ones: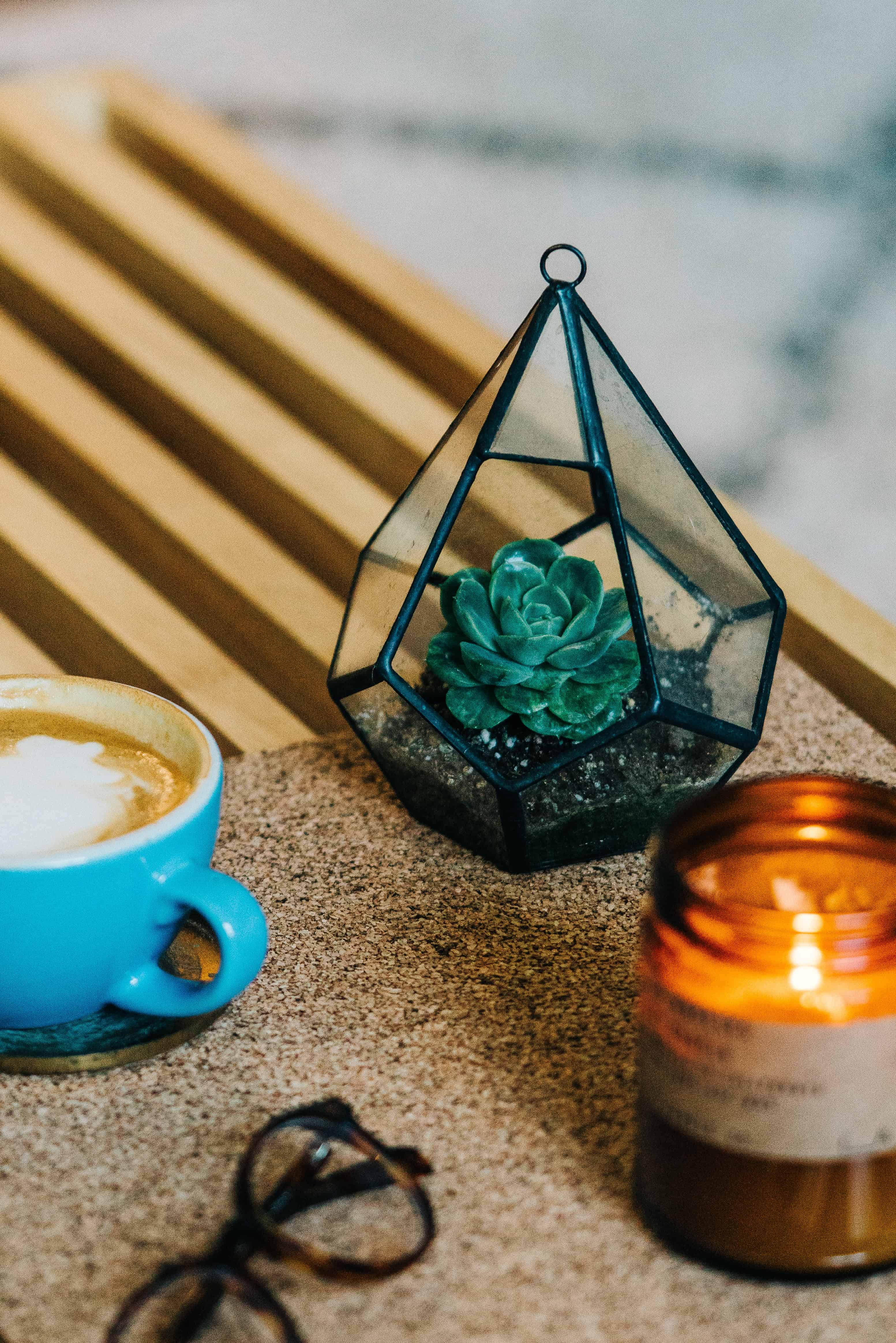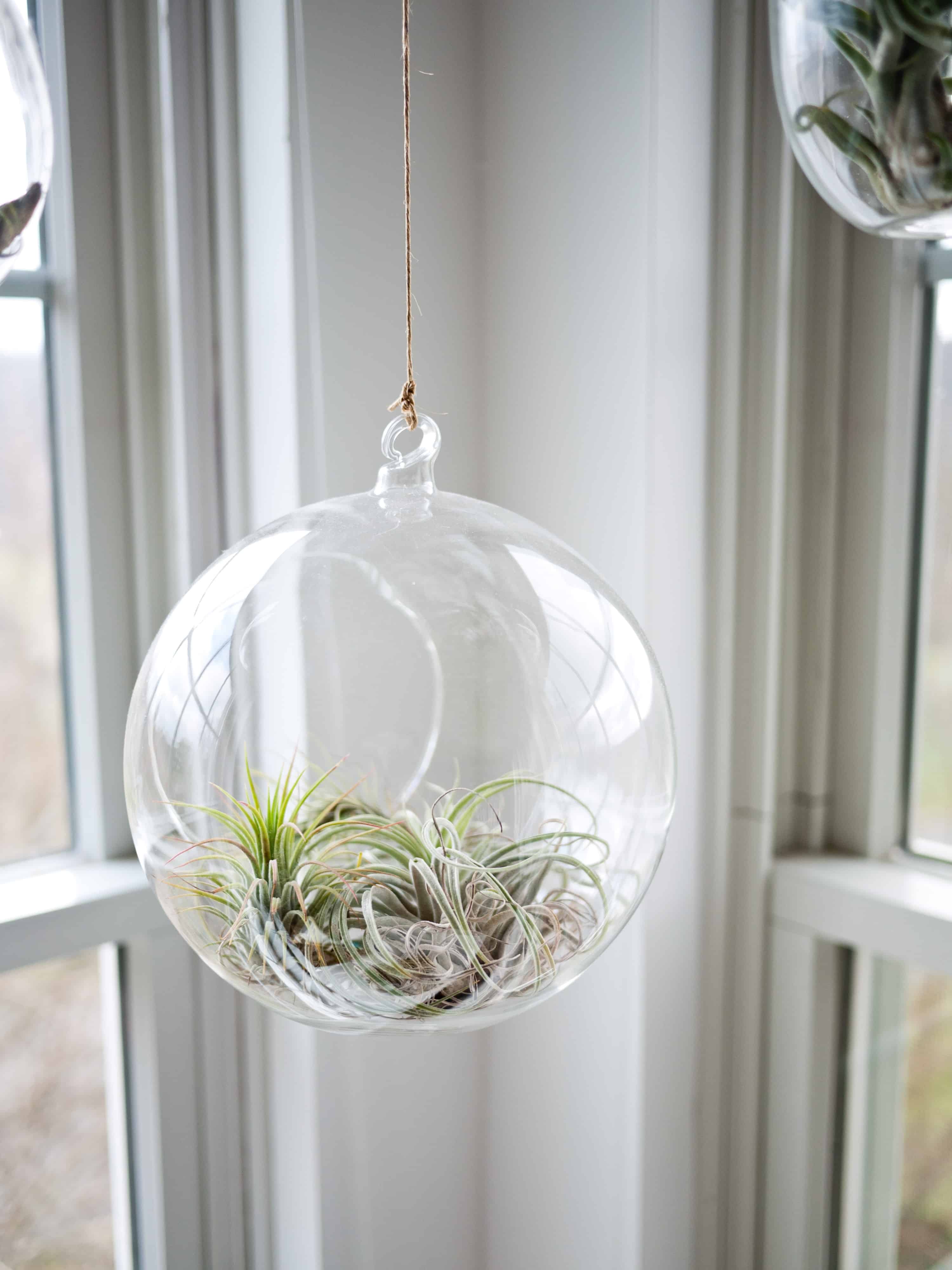 Taller plants can add an element of height to your space, or can even serve as a living screen like these examples.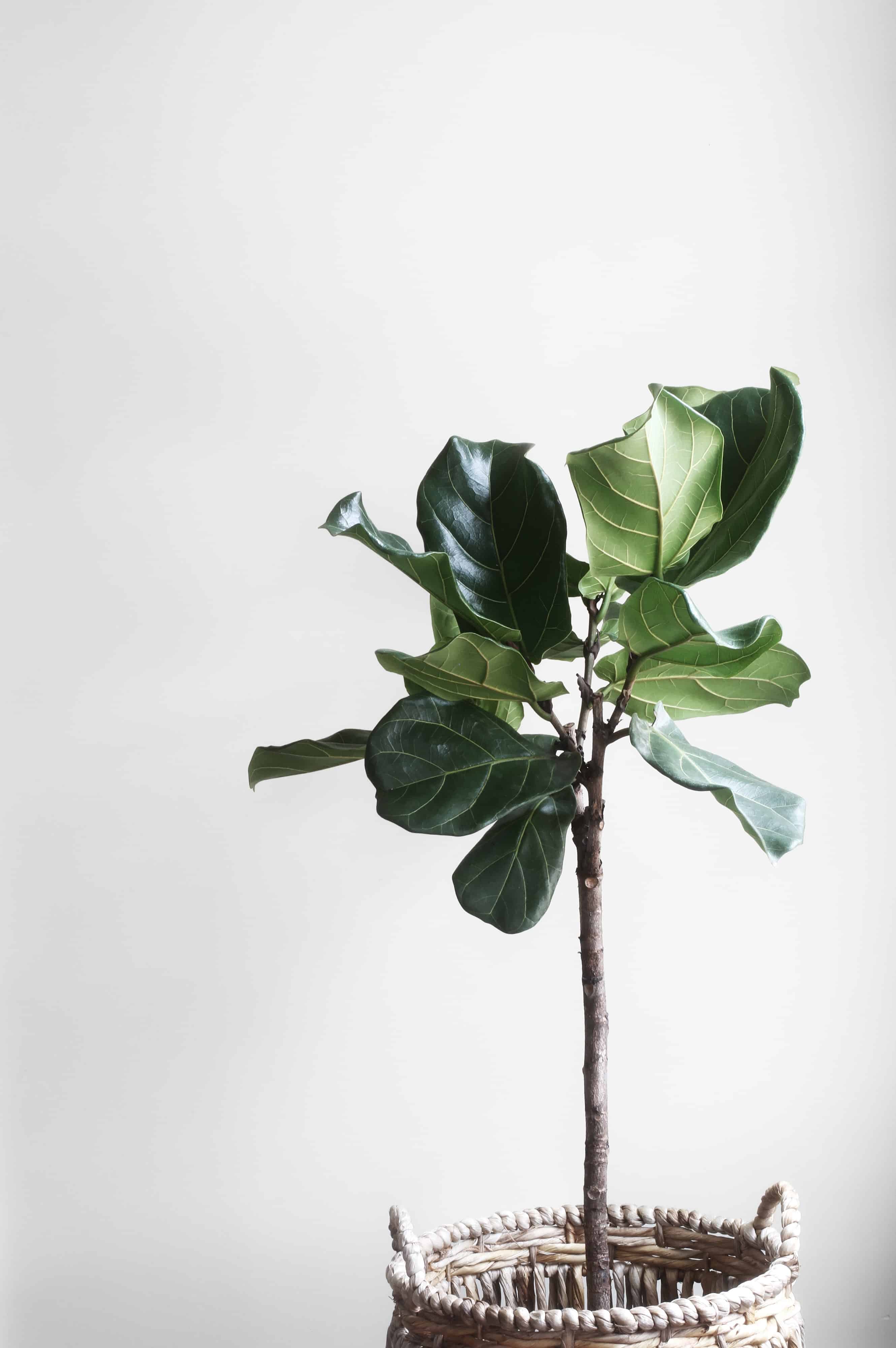 I love how the little ficus trees are showcased in very inexpensive plant pots from Ikea. There is no need to break the bank!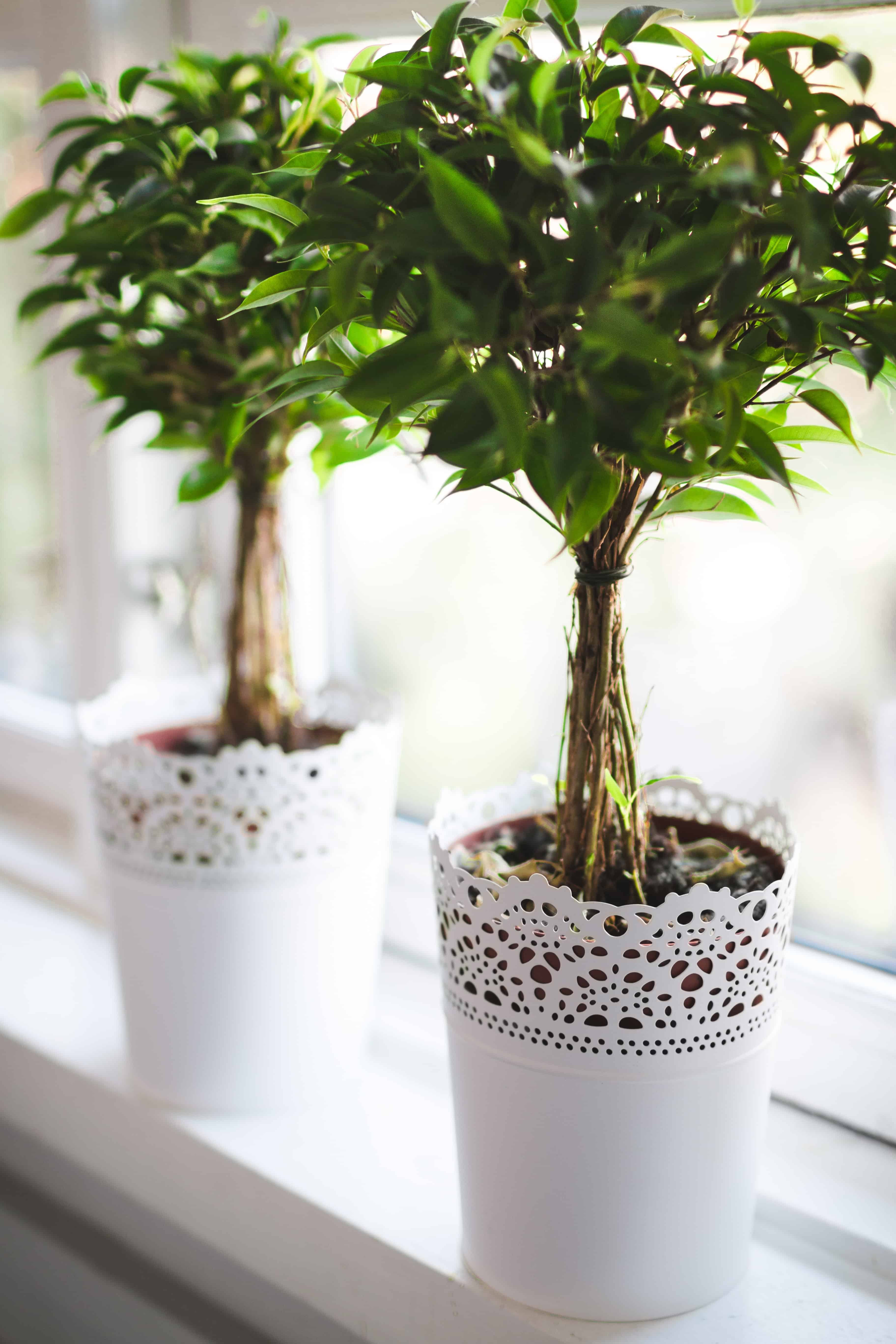 Wouldn't this little corner be terribly boring without the addition of the snake plant? They are some of my all-time favorites. Hard to kill, they add a definite architectural element to each space. They also do an exceptional job cleaning the air. They are easy to find at pretty much any home improvement store or garden center. If you are looking for a no-fuss plant that will grace your home for many years to come, you simply cannot go wrong here.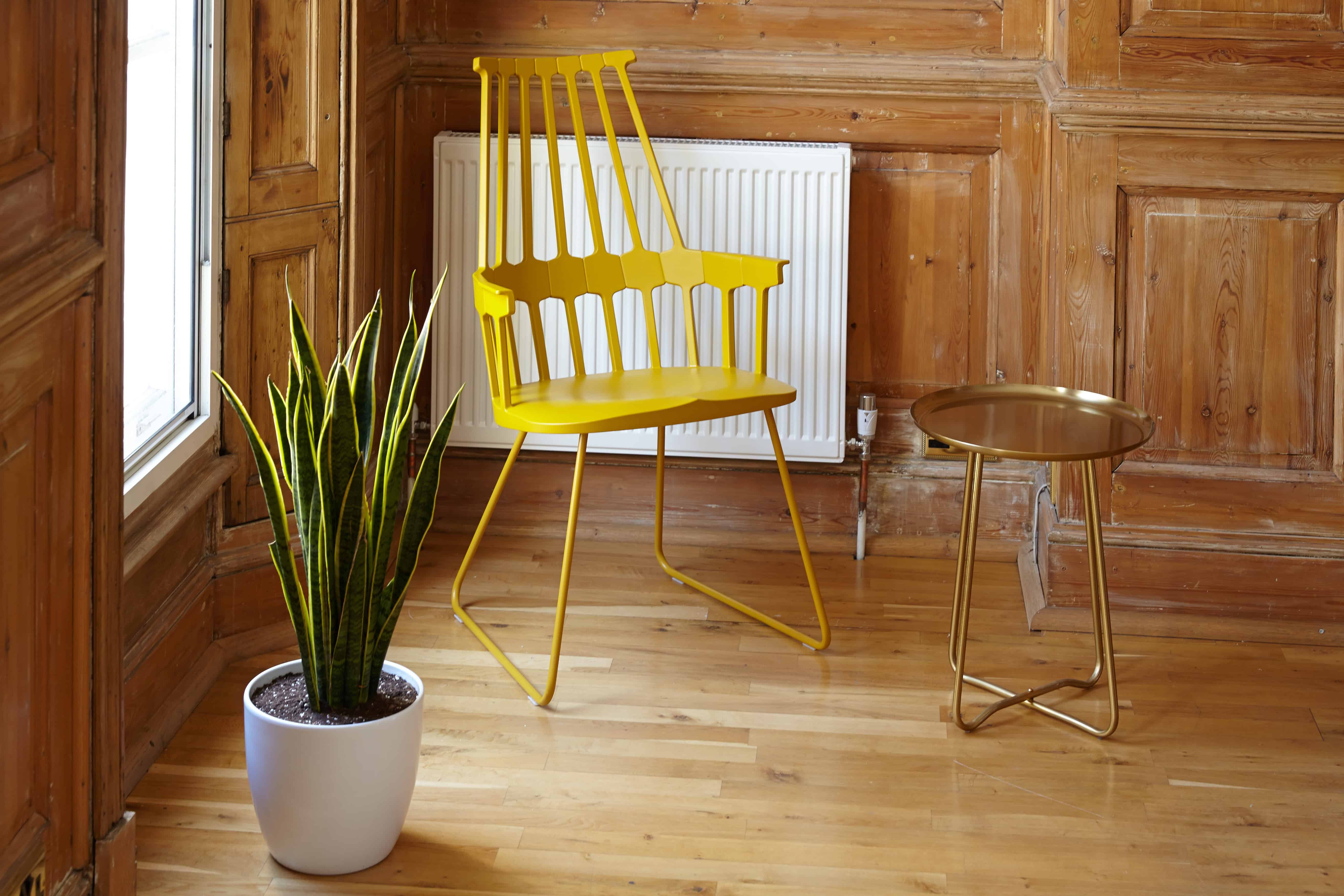 How about adding a pop of color to your decor? This can easily be achieved with both colorful plants or planters as the next couple of examples prove.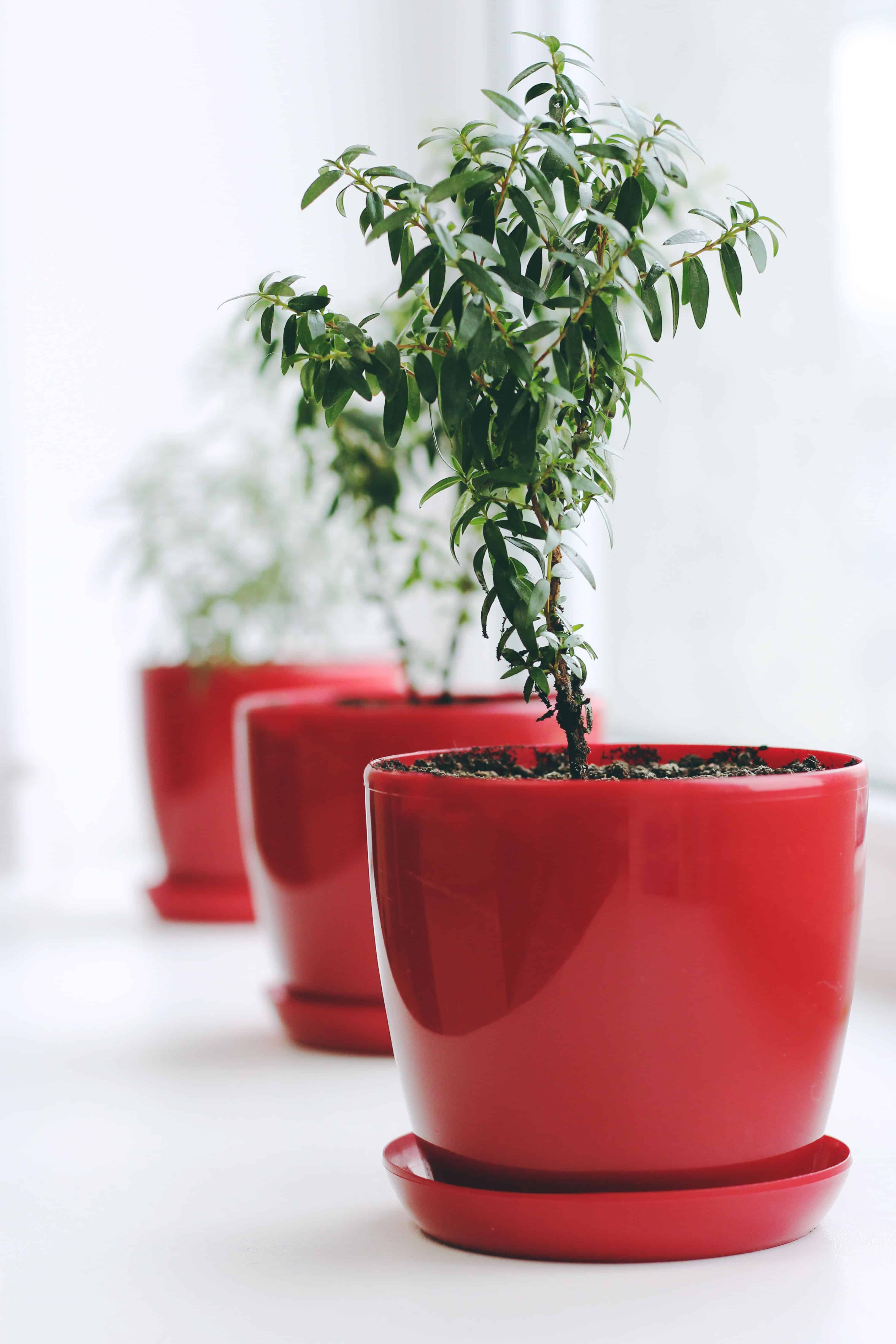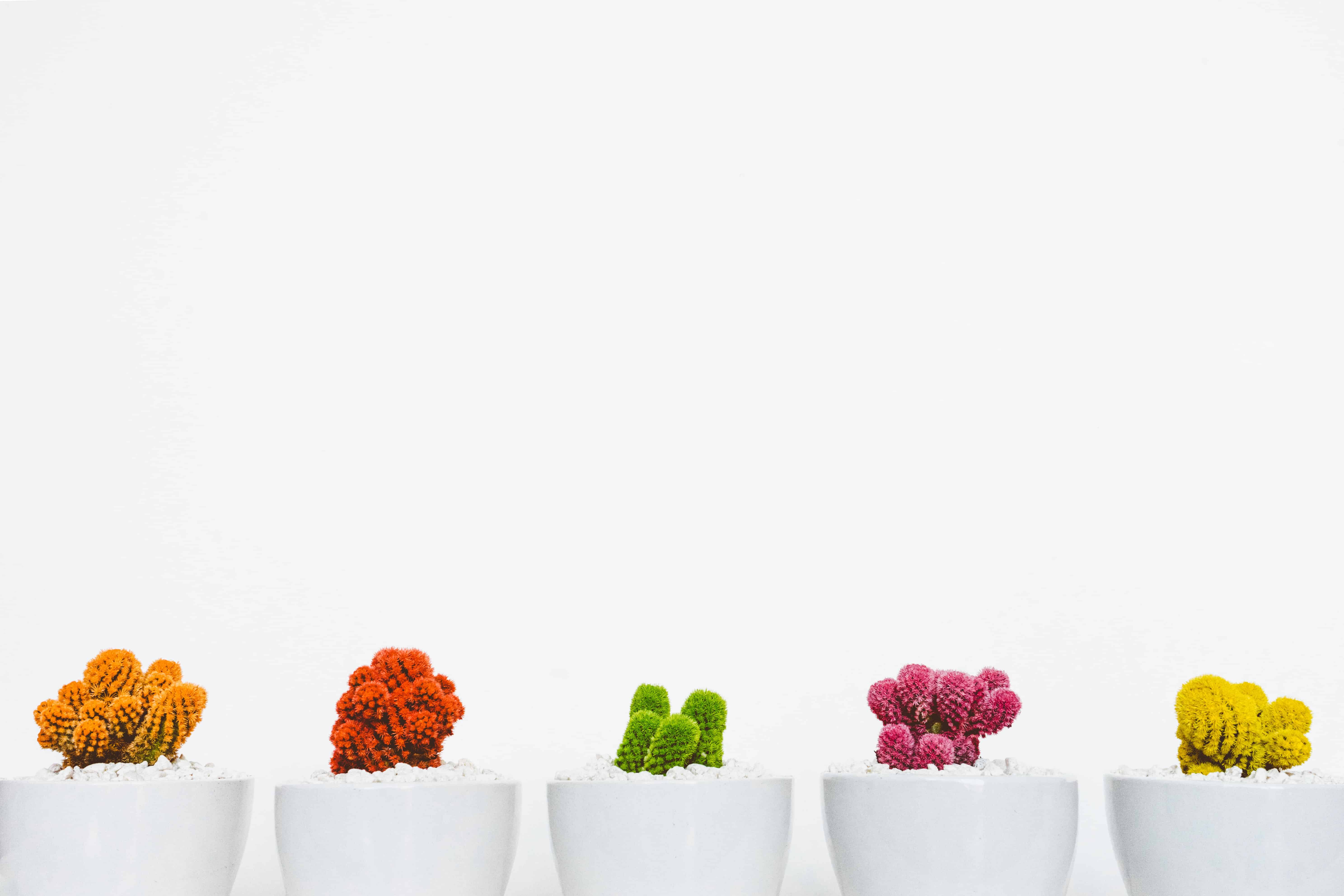 Adorable, right? What do you think? Do you love plants, but weren't sure how to incorporate them into your decor? Maybe you are a plant veteran and would like to share some of your tips and tricks. I am definitely looking forward to finding more ways to bring Mother Nature indoors. And between you and me, there are a couple of planters I am absolutely in love with and I cannot wait to find just the plants to have an excuse to buy them;)
Be sure to get exclusive access to FREE printable botanical art in my Resource Library! Sign up here:
Here are some links to fun planters for every taste and budget!
My eye is definitely on this beauty.
This plant looks amazingly real and would be great for a dark space.
If you are looking for something with a mid-century modern vibe, this one might be for you.
Elevate your plants with this stylish plant hanger.
Love these geometric stands!