Do you love having pretty art on your walls that reflects your style and personality, but don't want to spend a fortune? Pictures and artwork are much more than decorations to fill the walls. They can set the overall mood for any space, make bold statements or show off your whimsical side. Wall art can be motivational or remind you of happy times spent in favorite places. Few interior elements express your taste and who you are more than the art on your walls. Even if you are trying to embrace a more minimalist lifestyle, pictures have earned a definite place of honor in home decor. Thankfully,  the days of being limited to either cheesy cheap, generic prints/posters or gallery art that costs a fortune are long gone.
Today I would like to share some of my favorite resources for art with you! I just love having so many amazing and affordable options. The beauty is, that you can take advantage of some of them no matter where you live
Before I show you some of my favorite sources of affordable art, I'll let you in on a pretty cool secret! You can find a whole bunch of beautiful FREE prints like the one above in my Resource Library. Just sign up here!
1. Online shops
Etsy is one of my all-time favorite resources for original and printable as well as vintage art. The offerings on Etsy are limitless, covering everything from digital art downloads that are accessible instantly for you to have printed, to original paintings and photography. One advantage of Etsy is that you can often work directly with the seller to customize art for you. The cost will vary, of course, depending on the artist and whether you are buying reproduction prints or original framed art. I purchased the set of downloadable prints below from this Etsy shop, had them printed at Costco and framed them in inexpensive Ribba frames from Ikea. They look amazing on my bedroom wall!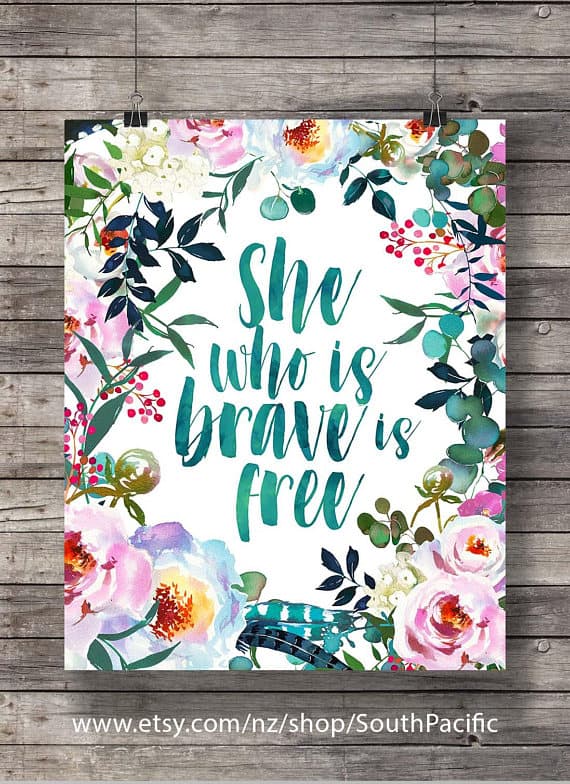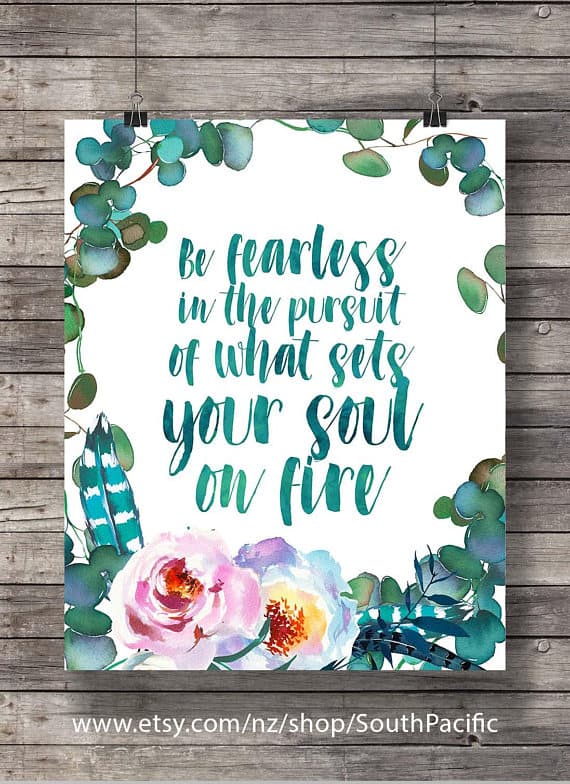 While Etsy may be one of the better known online resources for art, it is by no means alone. Here are a few sites definitely worth exploring with examples for each:
Artfullywalls offers a wide spectrum of art. Are you looking for a specific color scheme? Portraits, abstracts, watercolors – they have you covered. Not sure exactly what you are looking for? Their website makes it easy by grouping art by style as well as by room. If you are looking for a specific artist, you might just find them here. They are well established and also serve as a terrific resource to help guide you through the very personal process of finding just the right pieces to express your style. Here are some examples of what you can expect to find.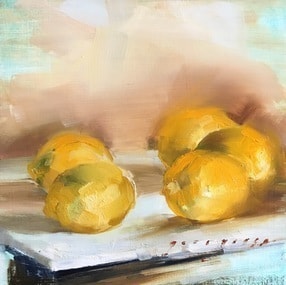 [source]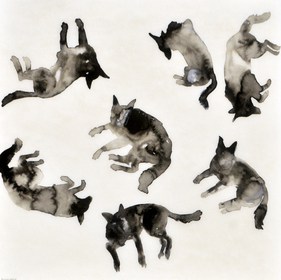 While Minted is perhaps better known for their lovely wedding invitations, baby announcements and other fine printed goods, they should not be discounted when it comes to art. Minted features a wide range of talented artists and I love the option to purchase with or without a frame. If you have ever checked into professional framing, you will know that Minted is offering very competitive pricing.
Here are some examples from their site: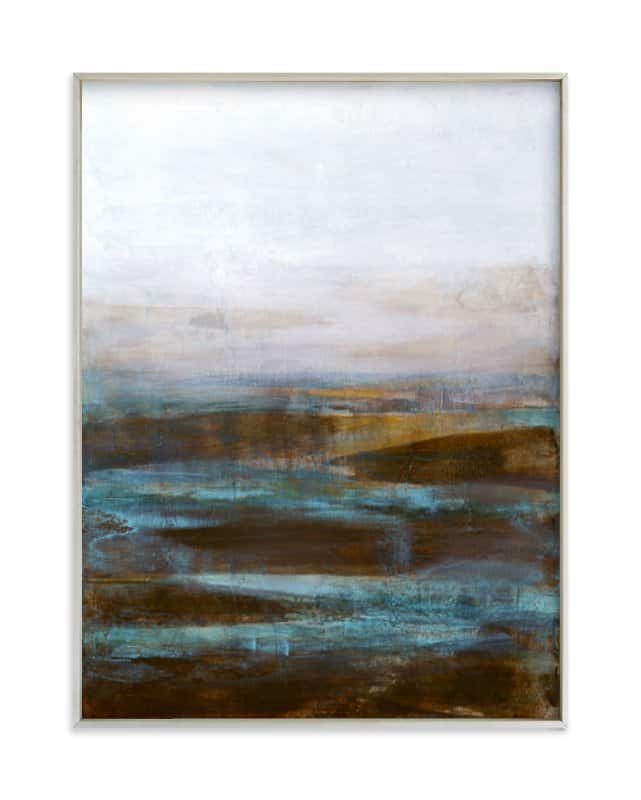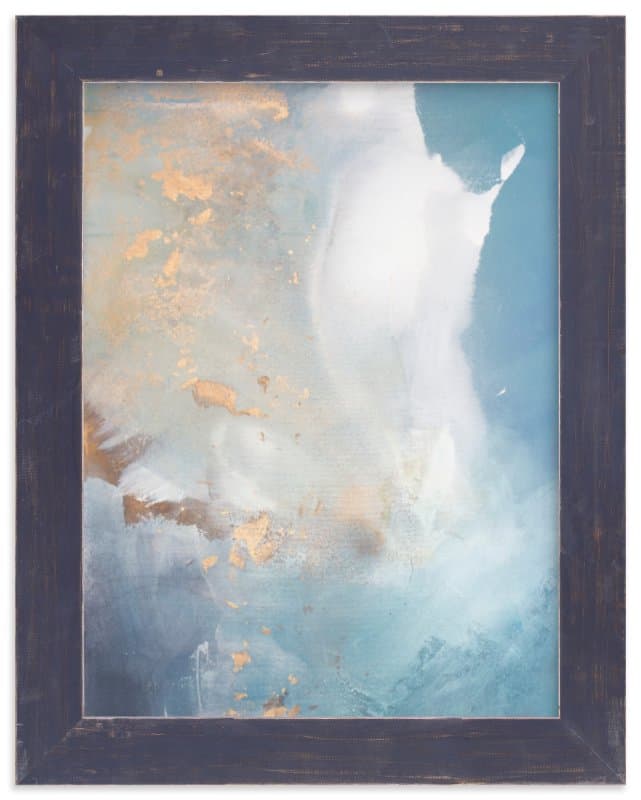 Society6 is a one-stop-shop for all things art. Here you can find anything from that arty phone case to a snazzy shower curtain. But they also carry trendy affordable wall art and are definitely worth checking out. The art choices you can expect to find on Society6 are definitely a little more on the edgy side.
Here is what they have to offer: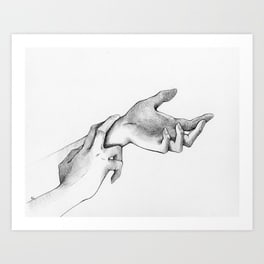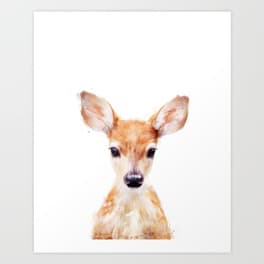 A long time follower of Jenny's blog, I was pretty excited when she opened her online print shop. And I know you won't be disappointed! She offers a large variety of gorgeous prints and I know you will find a few that will match your decor.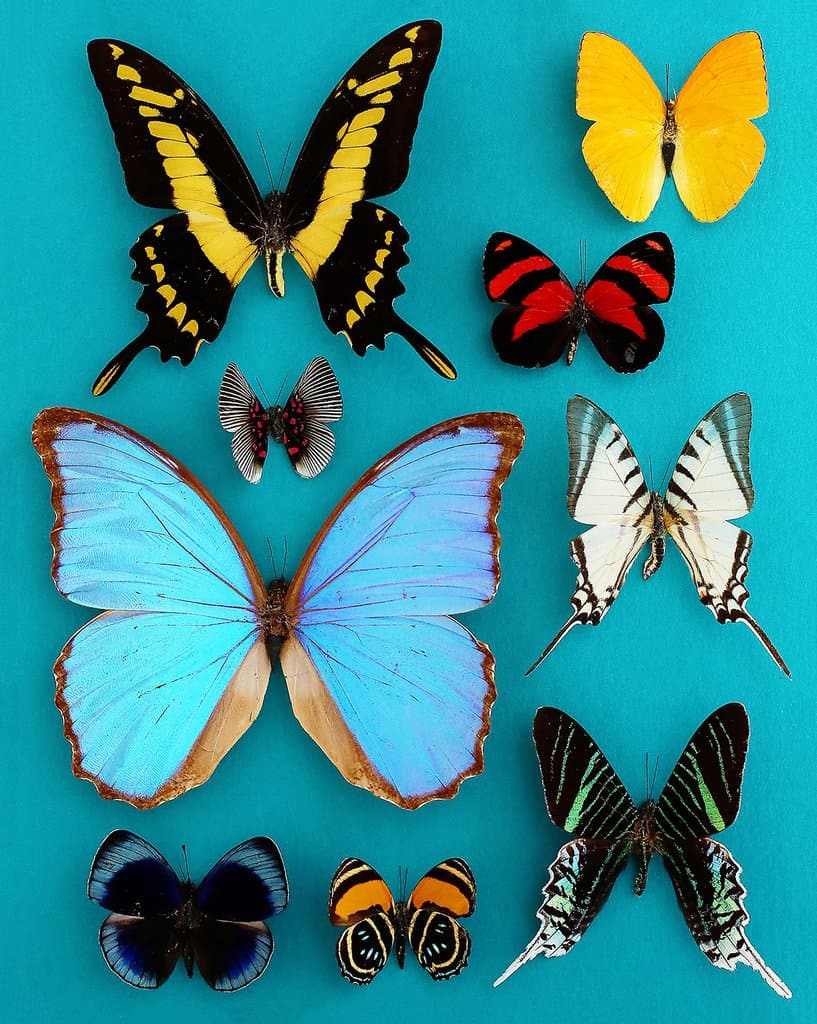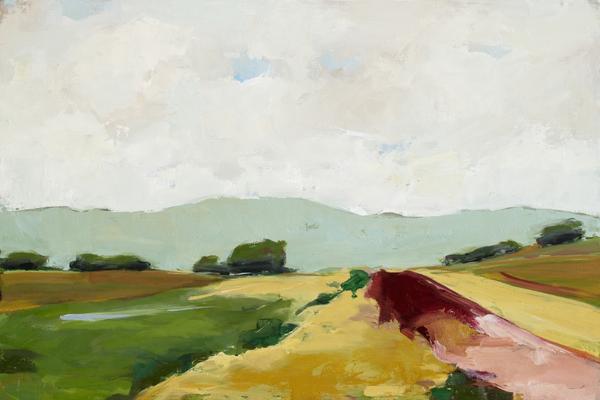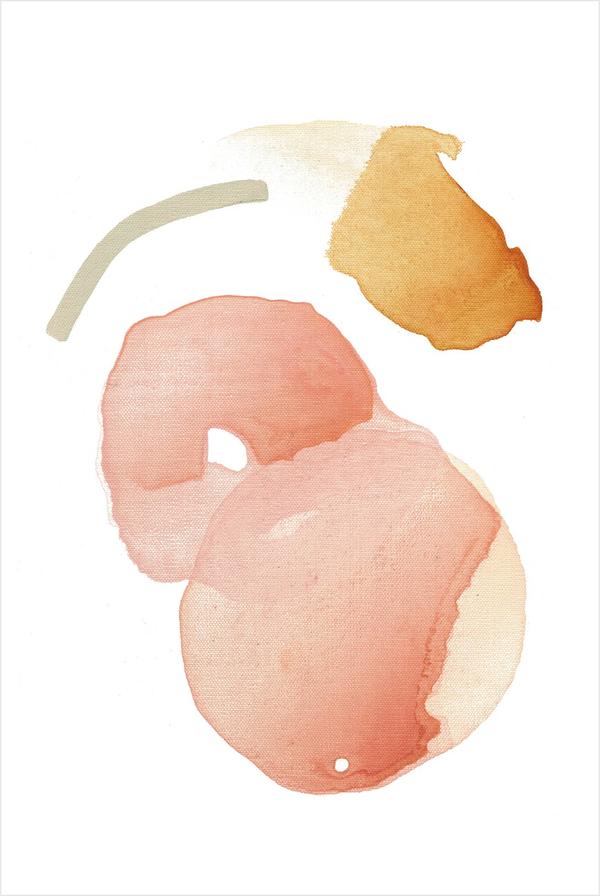 2. Thrift shops
While it's definitely a hit and miss (isn't everything?), I have found some pretty nice framed pieces at local thrift shops. Even if you don't spy a Picasso at Goodwill, it is almost always a great place to find a unique frame that will be amazing with a little spray paint!
3. Garage and estate sales
Garage and estate sales can be another goldmine for art. Just watch Antiques Roadshow! Again, this requires patience, combing through tons of less than desirable options, but to me, the hunt is part of the process. You honestly never know what you will find.  My then 10-year-old son found a set of  4 "antique" maps that turned out o be a perfect addition to our living room wall. The best part? They were $ 5 for a set of four, and I already had the right size frames on hand.
4. DIY your own
If you are a halfway decent photographer, you might want to give this a try. Since I travel to Germany every now and then, I love framing my very own photos from places that are near and dear to me.
Not good with a camera? Not to worry! Check out websites like unsplash.com or pixabay.com for amazing photography you can download and have printed. Just be sure to always check out the site's license to be on the safe side. Those two sites are well known and have CCO licenses, which means you are free to download and print.
Here are a few examples of what you can find: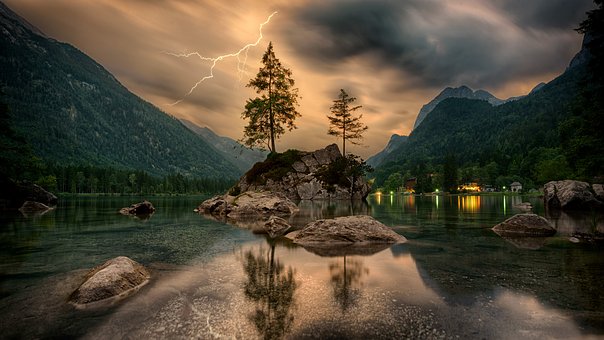 I was pretty excited to find the stunning image above of one of my favorite places on Earth!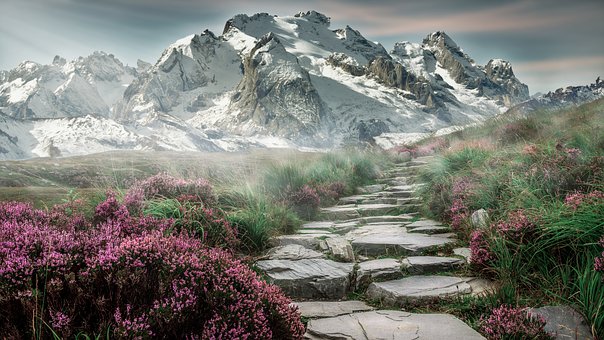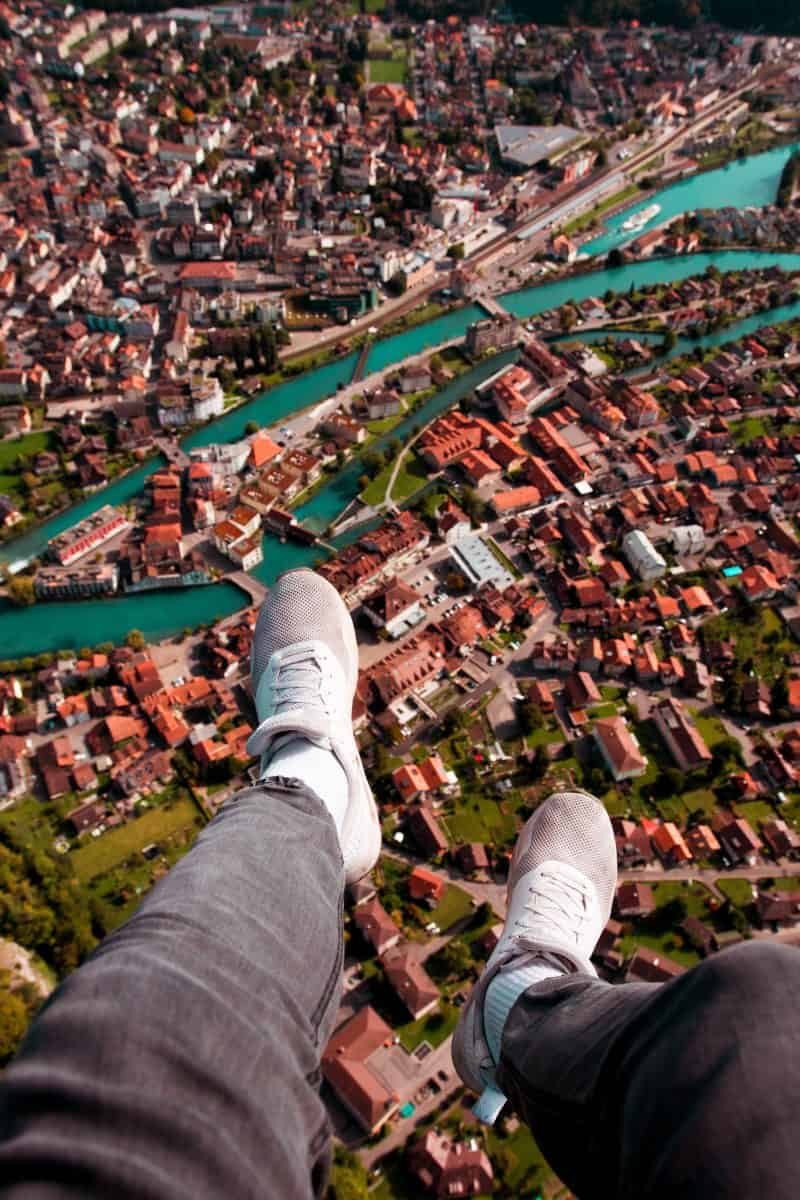 Seriously, the sky is the limit – or is it?
5. Antique Malls & consignment shops
We are fortunate in our area to have access to antique malls as well as consignment shops. I am a relative newcomer to antique malls, but besides finding my beloved pressed glass and Mid Century Modern pieces, I have discovered an amazing array of interesting art for a song.
6. Target, HomeGoods, Marshalls
Ah, Target. They carry stylish, contemporary art at surprisingly affordable prices. If you like the convenience of browsing selections online and have them shipped right to your door, Target can't be beaten. Unlike Target, stores like HomeGoods and Marshalls are a little more hit and miss, but offer good selections as well as good prices. These three stores are pretty much my go-to sources for wall art other than downloadable, printable pictures.
How about a Picasso?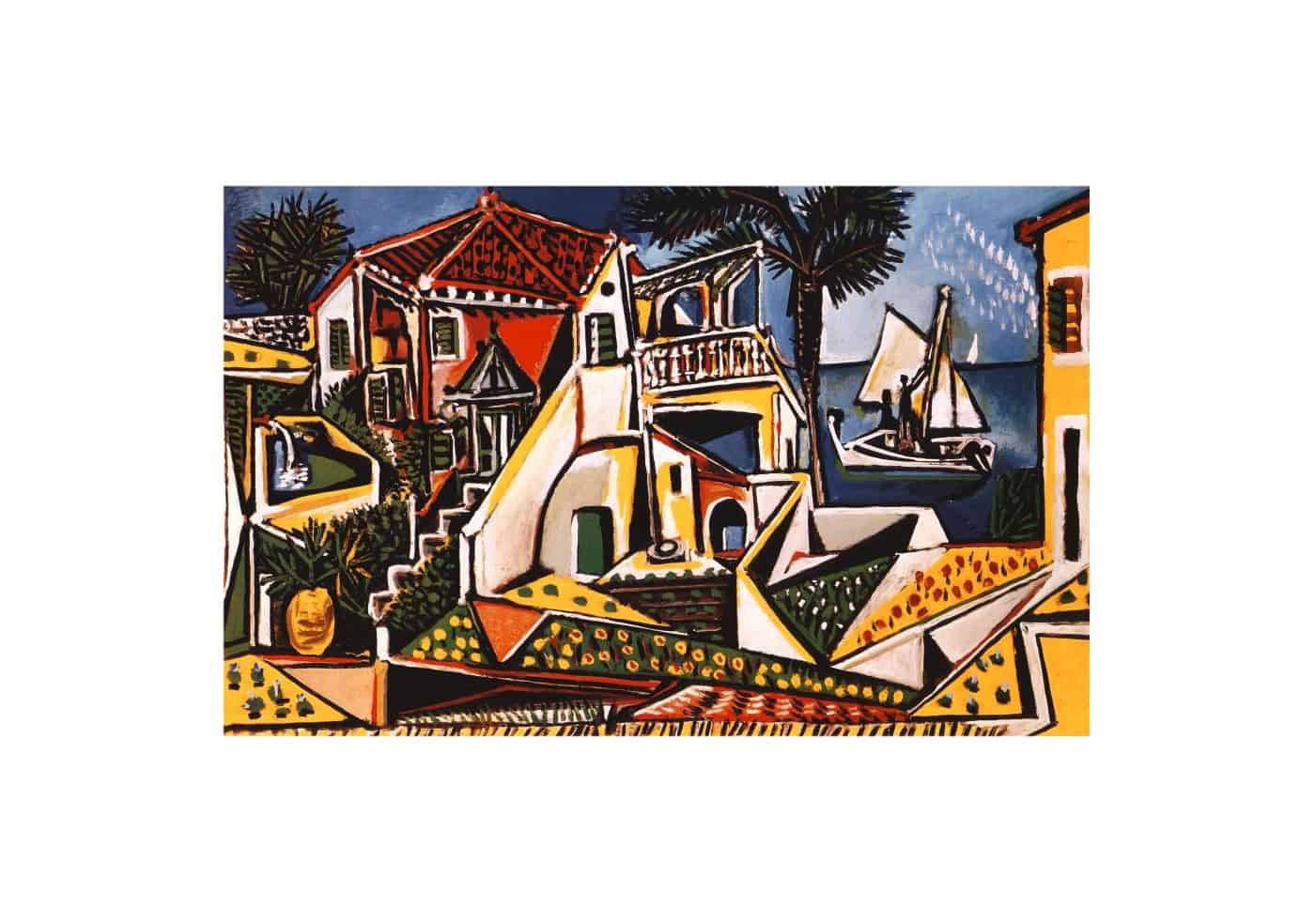 7.Frame pretty papers or gift wrap
If you are looking to add graphic elements to a wall, you might want to consider framing wallpaper, hand made paper or interesting gift wrap. This works especially well for groupings.
8. Free printables
The blogosphere is another budget-friendly source for lovely art. Many bloggers will offer free printables as a bonus for signing up for their mailing list. This is a great option if you are looking for free seasonal art. Here are some of my favorite blog resources for printables.
And so many more!
Are you as inspired and motivated as I am to add some new art to your walls? With so many exiting sources for every taste and budget there really is no excuse not to! I will be hanging some of my finds tomorrow as our bedroom makeover moves along. I hope to be sharing some pictures of that real soon! Don't forget to check out the FREE printables available to you in the Resource Library!