Updated January 2021
Let's face it, housework can be a real drag. It's not that there are big things that need to be accomplished on a daily basis, it's all the little stuff that adds up. From finding yourself running through the house looking for that receipt you just know you have to encounters with mystery stains in the laundry and a few things in between.
Sometimes no matter how hard you try to get a grip and work to make everything run smoothly it still doesn't seem enough. I would love to help you change that! These 10 simple and useful tips for an easier life have been a game-changer for me.
Now I certainly don't consider myself an expert in time management or organization. But I am continuously looking for ways to tweak all those little nuisances that tend to put a crimp in my day. I adore the concept of working smarter not harder. So when I come across something that works well consistently and really makes a meaningful difference in everyday life, I just have to share it!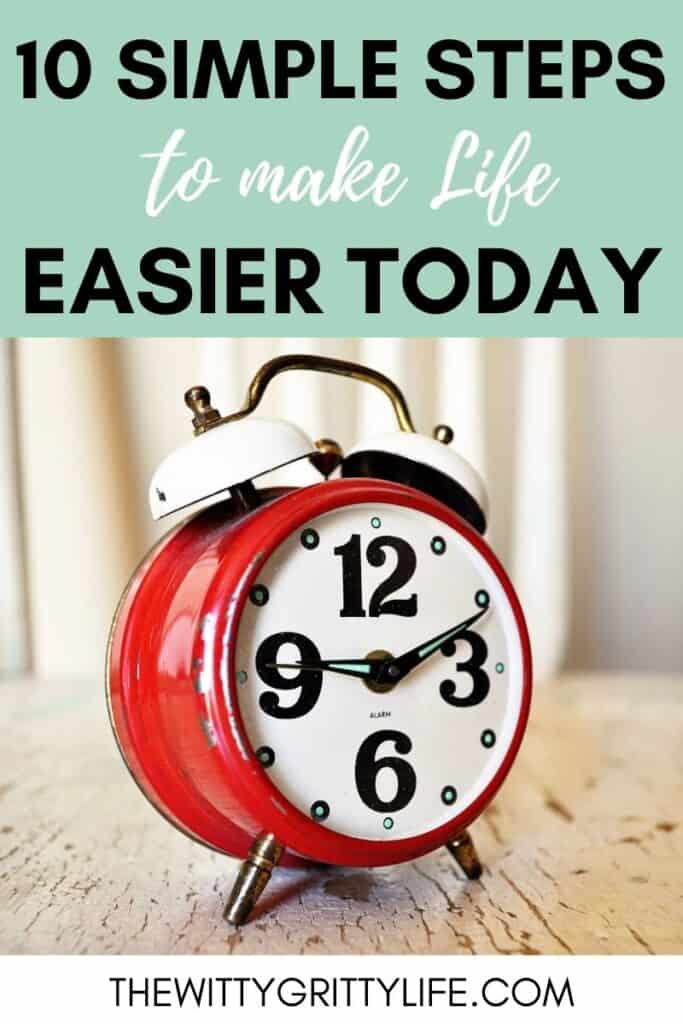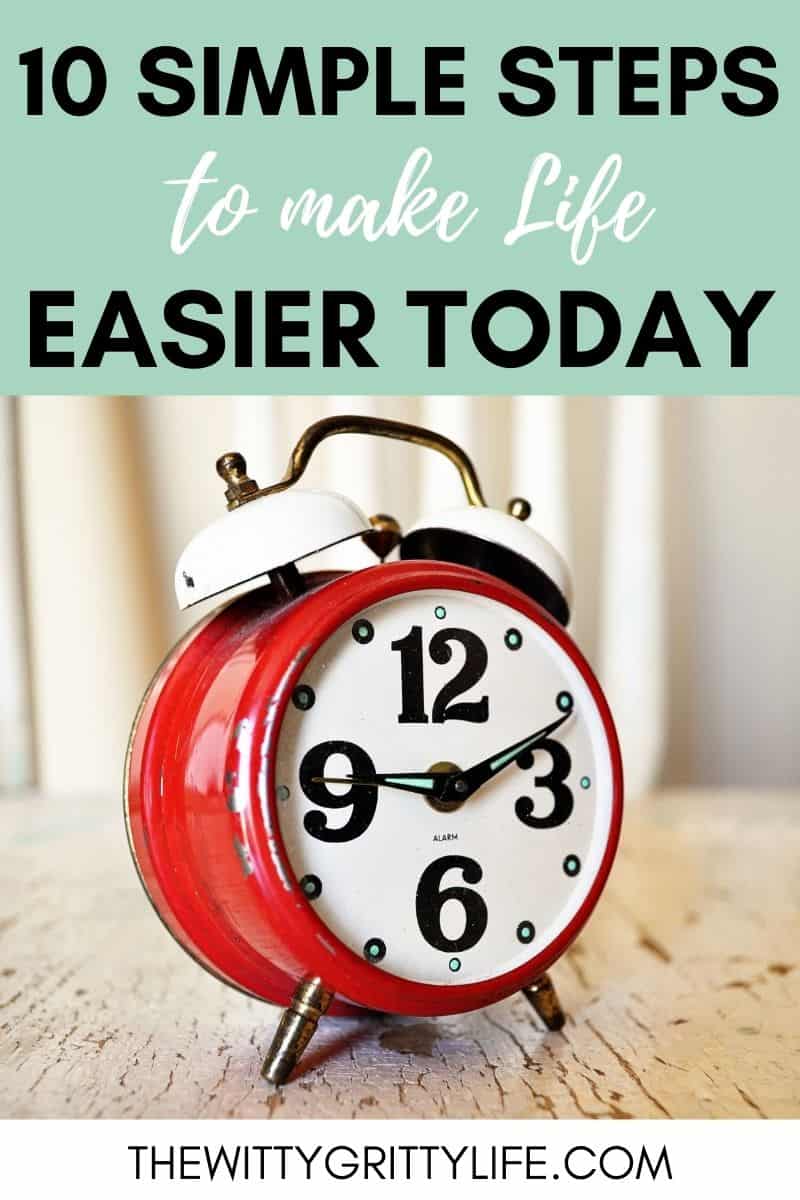 Today's post doesn't feature a complicated system, actually not really a system at all. But they are ten of my favorite time, money, and sanity-saving tips that I have incorporated into my life over time. They are easy to accomplish and even more importantly, they really take no effort to stick to consistently.
Scroll to the bottom for even more tips!
* This post contains affiliate links. If you make a purchase by clicking on an affiliate link, I may earn a small commission at absolutely no additional cost to you. You can view my complete affiliate link policy HERE.
USE DUVET COVERS
Start your morning out right by streamlining how you make your bed. Is the hassle of dealing with all those blankets and sheets keeping you from making your bed every day? Or maybe it's just more cumbersome than it should be.
Why not get rid of those unnecessary top sheets and added blankets and use a duvet with a cover instead! I grew up in Europe where top sheets are virtually unknown and I really never quite understood the reasoning behind using one.
After years of tackling all those blankets and sheets every morning, I finally decided to go back to my old world ways and simplified the process with a simple duvet cover. Now making the bed is a matter of straightening the pillows, smoothing the bottom sheet, and pulling up the comforter. It's such an easy way to cut this pesky chore down to size.
Have you stayed away from using one because you struggle with putting on a duvet cover after it's washed? There is a simple trick. Wash the cover inside out. Once dry, place the cover on top of the duvet, lining up the corners. Now reach inside the cover and grab both corners at the end. Simply slide the cover over the comforter while holding on to the corners. Shake to smooth and you're done.
It's a happy and uncomplicated look!
If you are handy with a sewing machine, creating your own duvet cover by using two of the top sheets that come with conventional sheet sets is simple and easy on the budget. Here is a video I found that shows the process.
ARRANGE FURNITURE TO MAKE VACUUMING EASY
Make vacuuming easy by adjusting the placement of furniture. This simple trick lets you get this chore done much faster but eliminating the need to constantly move chairs and tables. Keep enough space around furniture for the vacuum head to fit comfortably.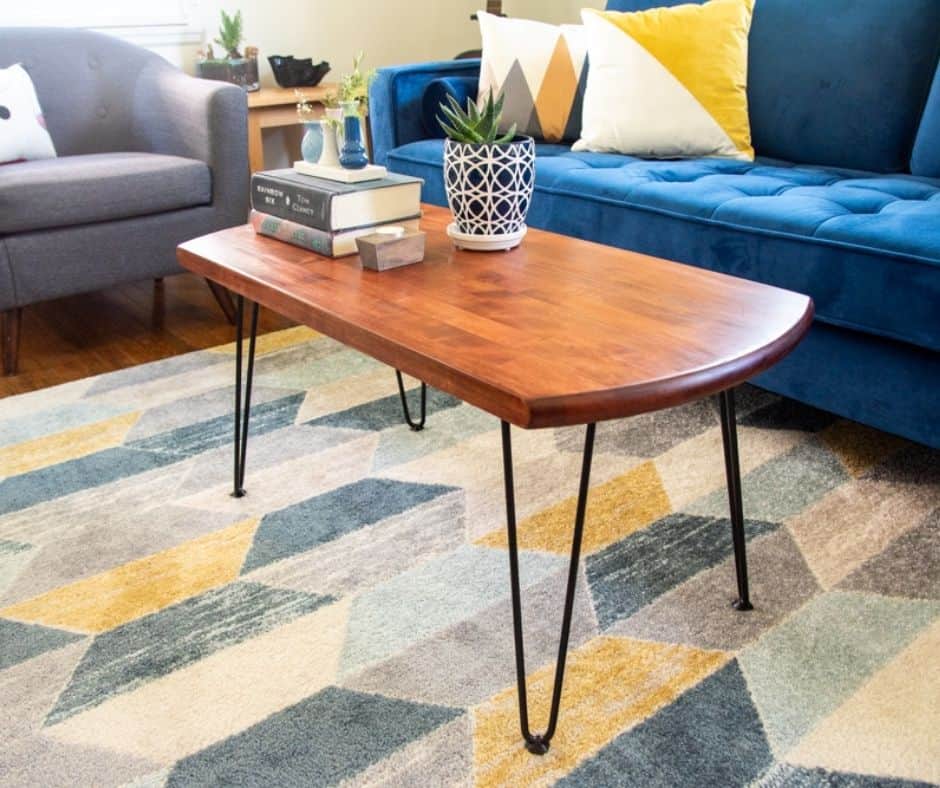 No more stopping and bending to reach between chairs and tables! This simple hack makes keeping floors clean a snap! You will wonder why you didn't think of it sooner, I promise.
SET UP A SIMPLE ENVELOPE SYSTEM TO SAVE ALL OF YOUR RECEIPTS
Do you often waste time looking for receipts? This envelope system is simple and low-tech and saves time as well as money. All you need to get started is thirteen envelopes and a pen. At the beginning of each year, create one envelope for each month. Reserve the thirteenth envelope for gift purchases.
At the end of each month, it's easy to tally expenses on either a separate spreadsheet or simply on the back of the envelope. Now you will always know where to find a receipt should you need to return an item to the store for a refund. The savings really add up over time! Returning items also cuts down on clutter in the long run.
Make it a habit to automatically put each receipt in the monthly envelope right as shopping bags are emptied. To ensure you will stick to it, place the envelope where you empty shopping bags.
Are you struggling to create a budget? This simple little system can really lend a hand. The monthly tally can give you a much clearer picture of where your money is spent. You can start your budget from there!
These legal size envelopes are my favorites because they are sturdy and accommodate receipts easily.
REMOVE AND KEEP ANY UNNECESSARY CLUTTER OFF COUNTERTOPS
When I shared my simple bathroom cleaning system, clearing the countertops was the first step. Why not make it even easier by keeping counters as clear as possible from the beginning. Cluttered counters are as unsightly as they are impractical.
Do yourself a favor and take a few moments to decide what really needs to be seen and put the rest away. Not only will you wind up with fewer items to clean, but you will also likely be much more motivated to give your counters a quick wipe in between cleanings when you don't have to shuffle items that are in your way. While you're at it, go ahead and purge anything unnecessary from the under-sink cabinets as well.
CREATE A WEEKLY CLEANING SCHEDULE
Assigning tasks to certain days of the week is a game-changer. You can set it up any way that works best for you, but I have found bundling certain tasks to be most efficient.
For example, designating Mondays for bathrooms, and Tuesdays for floors and surface dusting has made it much easier to plan ahead. Certain chores, like cleaning the kitchen or laundry may need to be done on a daily basis. A schedule allows you to stay on top of it. Even if you miss a week it is much easier to pick right back up where you left off.
To help you get started on your cleaning schedule, I created a printable version for you to download from the FREE Resource Library. Sign up here to get your password and my weekly newsletter.
MAKE CLEANING A SNAP WITH A CLEANING CADDY
While we are on the subject of cleaning, setting up a cleaning caddy will definitely make your life easier. What you use as a caddy is your personal preference. You can choose to keep one in the kitchen and one for each bathroom or put together a master caddy to carry with you. The choice is entirely yours. This wearable cleaning caddy allows you to clean much faster by keeping everything at your fingertips as you move along.
Making your own natural non-toxic cleaners is a real time saver as well. They cost mere pennies, you essentially never run out and will save time at the store. And who wants to lug all those heavy bottles anyway? You can find all of my favorite, easy to make cleaning recipes on a practical printable sheet in the FREE Resource Library. I couldn't live without my homemade all-purpose cleaner!
USE A SHOPPING APP ON YOUR PHONE
Have you ever made a fantastic shopping list and promptly forgot it at home? I sure have! Putting your list on your phone is fast and simple. And I bet you wouldn't leave home without your phone! So be kind to yourself, save a tree, and use a shopping app.
Shopping apps make it a snap to set up multiple lists, one for each store. Just check off your items as you buy them. The app keeps the checked items available for later use. Next time you need to make a list, just move the items back out of the "cart" onto the list.
Another option is to use store apps that allow you to clip digital coupons and create a shopping list at the same time. No more time-consuming searches through piles of coupon books.
Here's a helpful list of this year's best shopping apps. I use the Out of Milk app and love it. You can also sync most apps with a list on someone else's phone. So if your spouse happens to stop at the store they will have the latest list on hand, no need to text!
KEEP A STAIN STICK BY EACH LAUNDRY HAMPER
Mystery stains are the bane of anyone who does the laundry. Often untreated mishaps make it all the way through both the washer and dryer where they set and become much harder to remove.
One common-sense way to stay a step ahead of them is to place a stain treatment stick near each laundry hamper. Well, and to actually use it, of course. Stain sticks work well because they can be applied right away but will prevent stains from setting into the fabric. This makes it possible for the treatment to work even if the fabric is not washed for several days.
My own mystery stain laundry woes decreased tremendously after I put a stain stick by each basket and asked that my guys apply the stick to their stains before dumping their items into the hamper. While it will not take care of all of them, if used consistently many stains treated this way come out without a problem.
Through the years I have tried many different kinds but the Spray'n Wash stick is my hands-down favorite. However, if you prefer a non-toxic version, this recipe looks pretty promising.
ALWAYS COOK ENOUGH FOR AT LEAST TWO MEALS
Doubling up on cooking saves time as well as money. Cooking extra at dinner time takes the guesswork out of lunches for the next day and hopefully dinner as well. Does this mean you have to eat the same thing two days in a row? Not necessarily. There are many different meals that can be created with ease from one piece of meat. Roasting two chickens is not much harder or time-consuming than roasting one.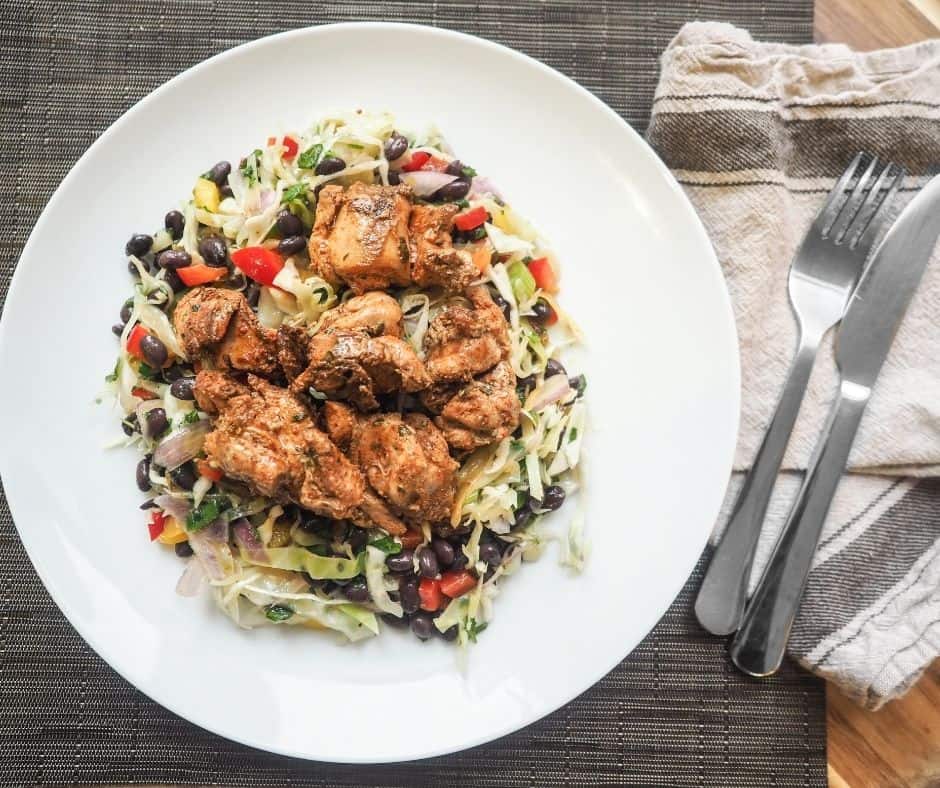 Serve a roast chicken dinner one night, create a completely different meal with the second bird the following day. Whatever keeps you out of the drive-thru at your fast food joint or a restaurant for dinner! After doing this for as long as I can remember, the time and money savings are enormous and my guys don't mind. Pressed for time? Pressure cookers like Instantpot or air fryers cut down on cooking time so you can get all the flavor without the wait!
SET UP A PERMANENT BOX FOR DONATIONS
Make sorting through clothes and other items easy by designating a donation box. Placing it in the laundry room makes it easy to wash clothes that no longer fit and just toss them in the box. Having this setup (doesn't need to be big) encourages other members of the family to donate items no longer in use and makes purging the house a snap. Designate a certain day like at the end of each month to drop it off at your local donation center.
A FEW MORE TIPS TO MAKE LIFE EASIER:
Do you wake up in the middle of the night worried you might forget something the next day? Stash a pen and note pad on your night stand so you can jot down anything that is keeping you awake.
Prep as much as you can for the next day or try to get things done as early in the day as possible.
Do the things you dread the most, like paying bills, phone calls, etc. before anything else.
Create a designated "landing zone" where you enter and exit your home. Always hang up your keys and purse in the same place.
Keep disinfectant wipes at the ready by each sink for a quick wipe down.
Small changes add up. I hope you will give my 10 simple and useful tips to make your life easier a try. Remember gradual change that sticks is always better than trying to make changes you cannot keep up with! If you add one modification a week you will soon notice a big difference in your life.
If implementing new habits is a struggle, I highly recommend Atomic Habits by James Clear. It's packed with sensible action steps that equip you with the tools needed to change your habits. Have you made tweaks in your life that lessened the daily load? Please feel free to share in the comments below!